Search Engine Optimization
Fairfield County SEO Company
Consult.
Are you looking to increase web traffic for your business in Fairfield County, CT?
Plan.
In the world of online marketing, search engine optimization has become an indispensable tool for businesses.
Develop.
With numerous marketing agencies, it can be tough to stand out among the competition.
Results.
What sets Benjamin Marc apart? Our commitment to personalized attention has been a proven method!
Fairfield County SEO Company, Benjamin Marc truly believes that each client is unique and deserves individualized attention. We take the time to get to know their clients and their businesses in order to create digital marketing strategies that truly fit and highlight their strengths. Benjamin Marc boasts a wide range of services, from web design to social media marketing, ensuring that they can meet all of their clients' needs. Our personalized approach and comprehensive services are some of the attributes you can expect while working with Benjamin Marc.
SEO Company in Fairfield County, CT
Benjamin Marc offers a team of SEO experts in Fairfield County that can help optimize your website for optimal performance. With years of experience helping business owners just like you, we stay up-to-date with all the latest developments in the search engine optimization.
Our goal is to provide clients with top-quality work and successful results.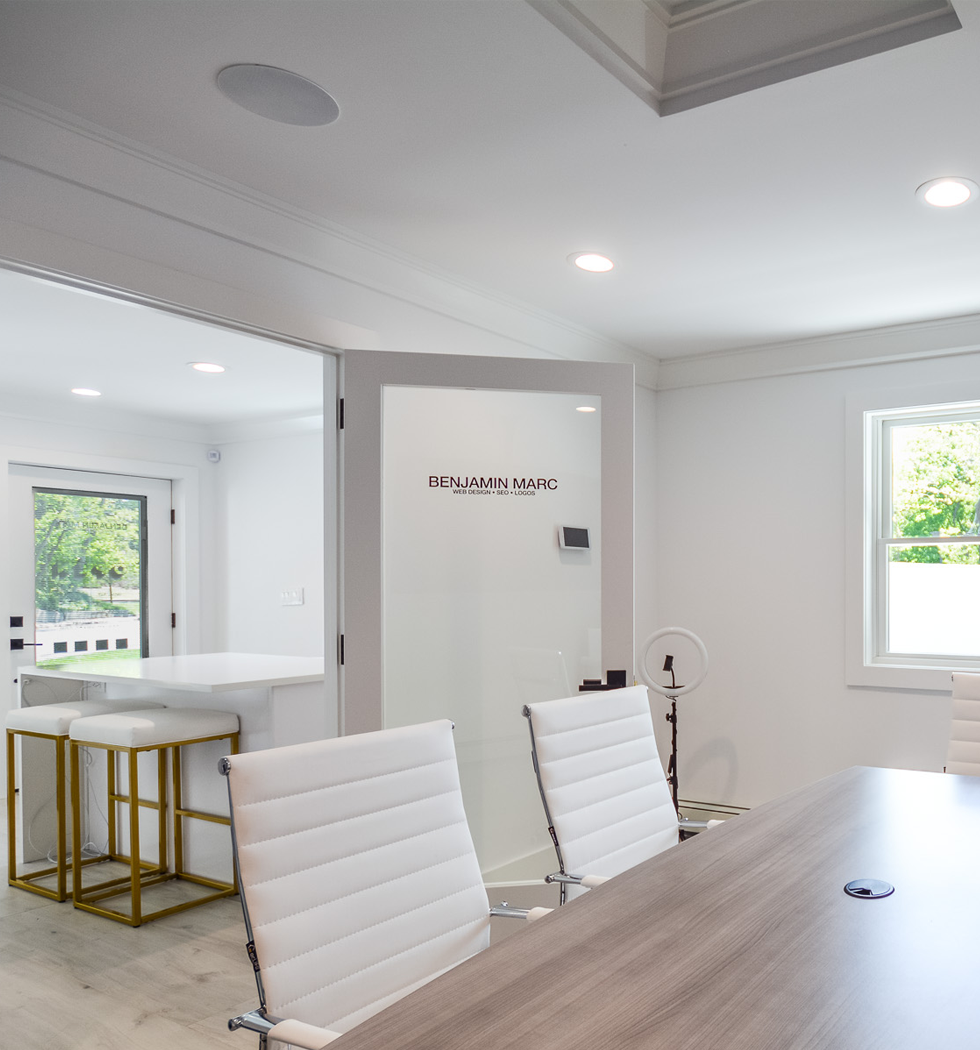 What Makes Benjamin Marc Stand Out from the Crowd
A comprehensive approach to SEO services, overflowing enthusiasm, and a commitment to providing outstanding customer service. These are a few reasons why Benjamin Marc is an invaluable asset for taking your digital marketing into full swing!
With years of experience in the industry, we know what it takes to get their clients to the top of search engine rankings.
How Can an SEO Company in Fairfield County, NY Help Your Business Succeed?
"More than just providing excellent services, they work closely with their clients to understand their unique needs and goals, crafting customized strategies that deliver results. If you're looking for a partner to help take your online presence to the next level, Benjamin Marc is definitely worth checking out." – A recent customer review.
If you want your business to succeed in our digital age, you need to embrace the power of online marketing. Search engine optimization offers a range of tools and techniques that can help your website climb the ranks of the search engines. This is important because the higher your site appears in these rankings, the more likely people are to click through and visit your business. With SEM services, you can optimize your site's content, structure, and keywords to improve your organic visibility. You can also use local SEO tactics to target your audience in specific geographic areas. By partnering with an experienced creative agency, you can develop a custom strategy that suits your business needs and goals. With the right tactics, you can attract more traffic, generate more leads, and boost your overall brand recognition.
What Kind of Services Does Benjamin Marc Offer?
At Benjamin Marc, our focus is on providing top-notch marketing services that deliver results for our clients. We specialize in a wide range of services, including web design, search engine optimization (SEO), social media marketing, graphic design, and logo design. Our team of experts is dedicated to collaborating with our clients throughout every step of the process to ensure that their identity and vision are incorporated into every project we undertake. We offer customized solutions tailored to the unique needs of each customer. Our ultimate goal is to increase our clients' visibility and help them achieve their business objectives through our comprehensive suite of marketing services.
Recent Blog Posts
Read some our latest blog posts, news and updates.