Website Maintenance.
Long Island Website Maintenance
In addition to professional web design and marketing services, Benjamin Marc's truly offers it all. Long Island website maintenance company proudly offers complete, turn-key editing services at an affordable cost. Although some businesses prefer to be totally hands on with their websites, we understand that more times than not, this is not the case. Clients usually do not have the time to dedicate themselves to maintaining and editing their websites. While others prefer to leave everything up to professionals, like Benjamin Marc.
If you're looking for quality services at a competitive price, look no further. Our prices are reasonable and we go the extra mile to make sure you don't break your budget. We provide options to customize our services according to your needs. No matter what size business you have, we have something that perfectly fits your requirements. We believe in tailoring every element of our work to match up with our clients' budgets. Even if it means cutting back on hours or expanding the scope of a project, ours is a flexible enough system to make it happen. With us, you can feel confident knowing that you're getting a premium service at an affordable price. As a web design and SEO company our goal is making sure our clients are up and running at opt performance.
Whether you're looking for a one-time clean-up or ongoing support, we provide tailored services that make sure your website stays up-to-date and meets your ever-changing needs. With excellent customer service and easy communication throughout the process, you know you'll have a hassle-free experience.
We give our clients a sense of reassurance and security, knowing experts are taking care of every aspect of their site. Our team of developers has the experience make any additions, edits, or modifications to your website. Whether the site was created by Long Island website maintenance company,. Benjamin Marc or not, we can add new pictures, videos, links, or blogs, quickly and efficiently. If you would like to make edits to the text, font, or simple colors, our specialists will take care of it all.
Should you decide that you want to add new pages or advertise new products or services, our dedicated professionals will work with you. It is a fact that website maintenance can be a time-consuming, tedious chore, but what's more is that it can be extremely stressful.
Nassau & Suffolk County Website Maintenance Services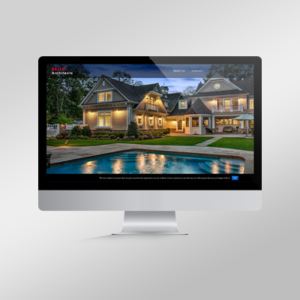 Having the knowledge to perform certain tasks, ensuring changes are made by specific deadlines. We guarantee our customers that we will help make their deadlines.
We are devoted to making our clients' lives as easy as possible. Not only will we be more than happy to take the weight off your shoulders, but we guarantee our customers that we will go to extraordinary lengths to do so.
Long Island website maintenance agency, Benjamin Marc will ensure your operation is running smoothly. In the event of a glitch or crash, you can count on us to resolve the issue quickly and efficiently. With us, you will receive personalized and customized service that you can count on 365 days a year. So leave details and important stuff to the experts at Benjamin Marc.