Hey BK, NY!
Brooklyn Logo Design
Consultation.
Are you looking for a Brooklyn logo design company that can create a sleek, custom, and timeless logo for your business?
Plan.
Benjamin Marc will bring your vision to life and help your business stand out in a competitive market.
Develop.
In today's fast-paced business world, having a unique and eye-catching logo is essential.
Results.
Your logo serves as the first impression of your brand, so it's essential to get it right.
For over 20 years, our team has been creating unique custom designs that bring brands to life with engaging visuals across multiple platforms. Our in-house designers specialize in crafting captivating concepts using modern technology and creative techniques. Clean lines and contemporary colors are just some of the signature components found in every one of our graphics crafted to make a lasting impression. We are sure to conceptualizing an iconic logo design that aligns with your brand values. We make sure to balance creativity with practicality, ensuring your logo looks stunning but also effectively represents your brand. Trust Brooklyn Logo Design Company, Benjamin Marc to showcase your identity with our top-notch brand services.
Logo Design Company in Brooklyn, NY
Attention businesses in New York! Have you been searching for a custom graphic design company to create a custom logo to represent your brand? Having an innovative company that offers unique and customized logo design concepts will make you unique.
631-334-4359 Call/Text Us!
Graphic Design
Design, Develop, Provide!
Introducing Benjamin Marc
Don't settle for a generic logo. Benjamin Marc will create your signature brand that will stay current throughout the life of your business. With our proficiency in color theory, typography, and composition, we can craft a design that instantly communicates your company's message.
Don't settle for a lackluster logo that fails to impress.
Your logo serves as the first impression of your brand, so it's essential to get it right. Working with a professional Brooklyn Logo Design Agency can help ensure that you have a custom design that accurately represents your business.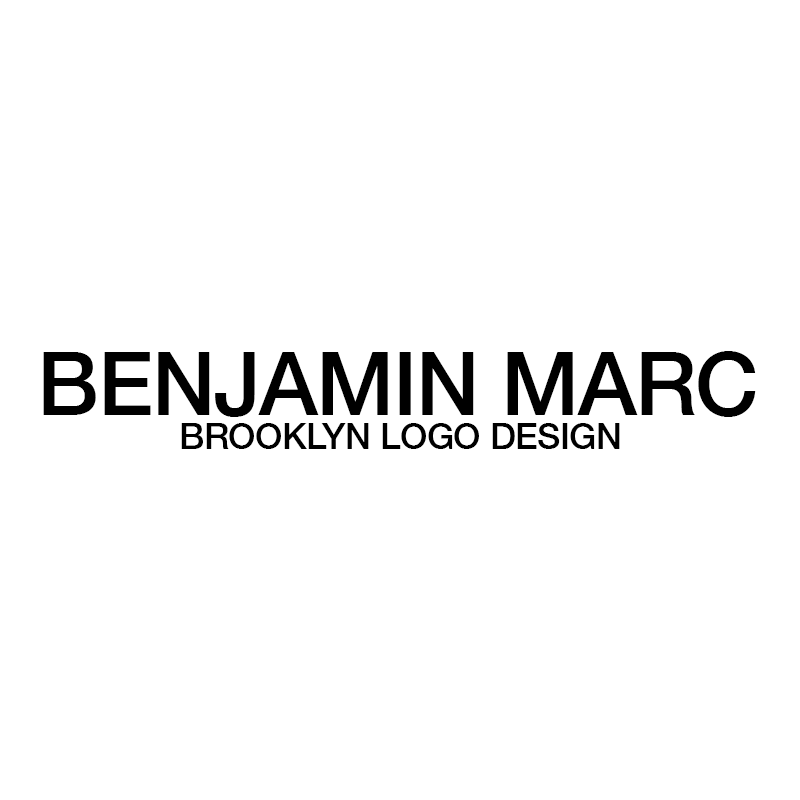 Our artists works closely with clients to understand their vision so we can develop a product they are happy with. We take into account your business's target audience combined with your style to ensure that the final result is stunning and effective. 
Why Work With A Local Logo Designer in Brooklyn, NY?
The Benefits of Hiring a Professional.
"If you're looking to create a logo that truly sets you apart from the competition, collaborating with Benjamin Marc is the way to go.". – A recent customer review.
A professional can do wonders for your business. While creating a logo may sound simple, it takes skill and expertise to make one that represents your brand and sets you apart from the competition. When you hire a expert, you can rest assured that the logo they create will be unique, memorable, and timeless. They have the experience and creativity to make your brand stand out, whether it's through the use of color, typography, or imagery. A well-designed logo can help attract customers, build trust and loyalty, and ultimately increase your bottom line. In the end, investing in a professional will not only benefit your business now but for years to come.
When it comes to branding, having a portfolio of beautiful designs can make all the difference. That's why companies turn to skilled graphic designers to help them stand out in a sea of competitors. With a well-crafted logo and eye-catching design, businesses can establish an identity that speaks directly to their target audience. From minimalist logos to vibrant illustrations, every element of a company's branding can be carefully curated to evoke a specific emotion and create a lasting impression.
Clients who have worked with Benjamin Marc have shared their positive experiences with the exceptional service they received. The team at Benjamin Marc works tirelessly to understand their client's needs. Clients have praised the team's prompt communication, responsiveness, and ability to deliver projects on time. Creativity, attention to detail, and ability to take an idea and turn it into a reality is their overall mission.
Recent Blog Posts
Read some our latest blog posts, news and updates.