Hey NY!
New York Web Design
Consultation.
At Benjamin Marc, we are a team dedicated to making your business thrive.
Plan.
Are you searching for an experienced New York web design company that can help give your business the edge it needs to succeed?
Develop.
With our tailored services, we can take on any project, big or small.
Results.
We pride ourselves on being a one-stop agency for all your business marketing needs.
When it comes to digital marketing, you want to choose a team that understands your vision and has the skills to bring it to life. That's where we come in. New York web design agency, Benjamin Marc has the experience in creating stunning and functional websites that capture the essence of your brand. We listen to your needs and work with you every step of the way to ensure your website meets your expectations. From responsive designs to a user-friendly navigation, we are dedicated to delivering a product that sets you apart from your competition. Let us help you take your online presence to the next level. Whether you're looking for a simple website or a complex e-commerce platform, we have the skills and knowledge to reflect your brand's unique style and voice. 
Web Developer in New York
Our customer-oriented approach means that we work closely with you to understand your business and customize our services accordingly. So why choose us? It's simple, we deliver quality work that is both effective and efficient.
631-334-4359 Call/Text Us!
Website Design
Design, Develop, Provide!
Let us help take your business to the next level.
Getting started couldn't be easier. Simply reach out to our team and let us know your vision and goals and together we will construct a plan! From there, we will work together to create a customized strategy that meets your needs and fits your budget. 
Whether it's web development, SEO, or marketing strategies, we have experts in each field who will work tirelessly to deliver results. From the initial consultation to ongoing support, we strive to build a lasting relationship with each of our clients.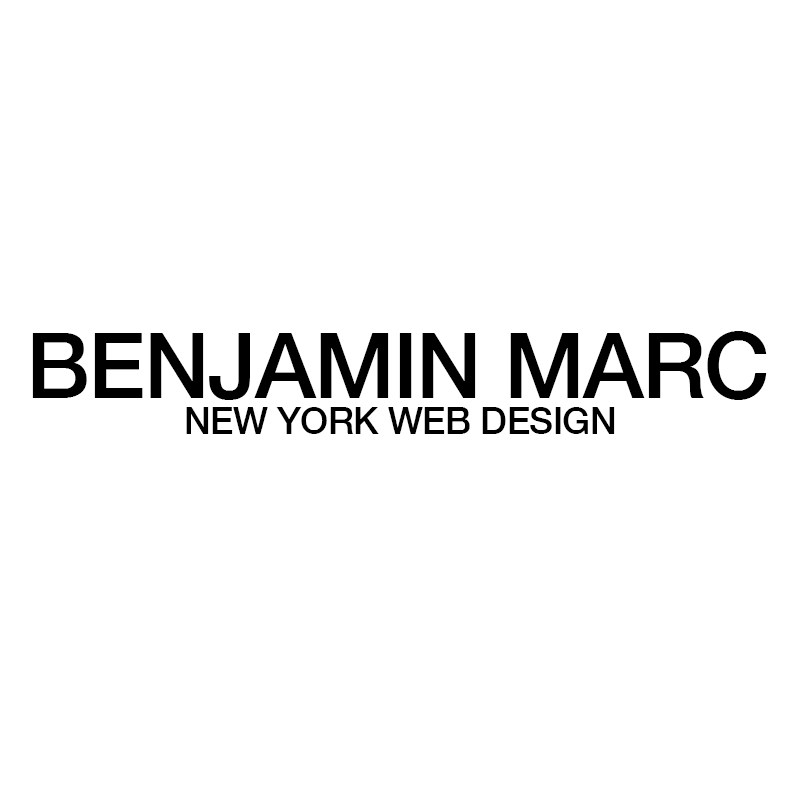 The Benefits of Working with us.
We strive to be the best Long Island & New York City Web Design agency we can be! We have years of experience creating sites that utilize the latest technology.
Why Should You Hire Local New York web design company, Benjamin Marc?
"From crafting custom logos to developing responsive websites, no job is too big or small for them. Their personal touch will have you coming back again and again!." – A recent customer review.
In this digital age, having a strong online presence is crucial for any business to succeed. That's where Benjamin Marc comes in. If you're looking to revamp your website or create a brand new one, we are here to facilitate. We take pride in creating successful websites that capture the essence of our client's businesses. Our designers & web developers combined expertise in both aesthetics and functionality create websites that not only look great but also drive business growth.
Recent Blog Posts
Read some our latest blog posts, news and updates.