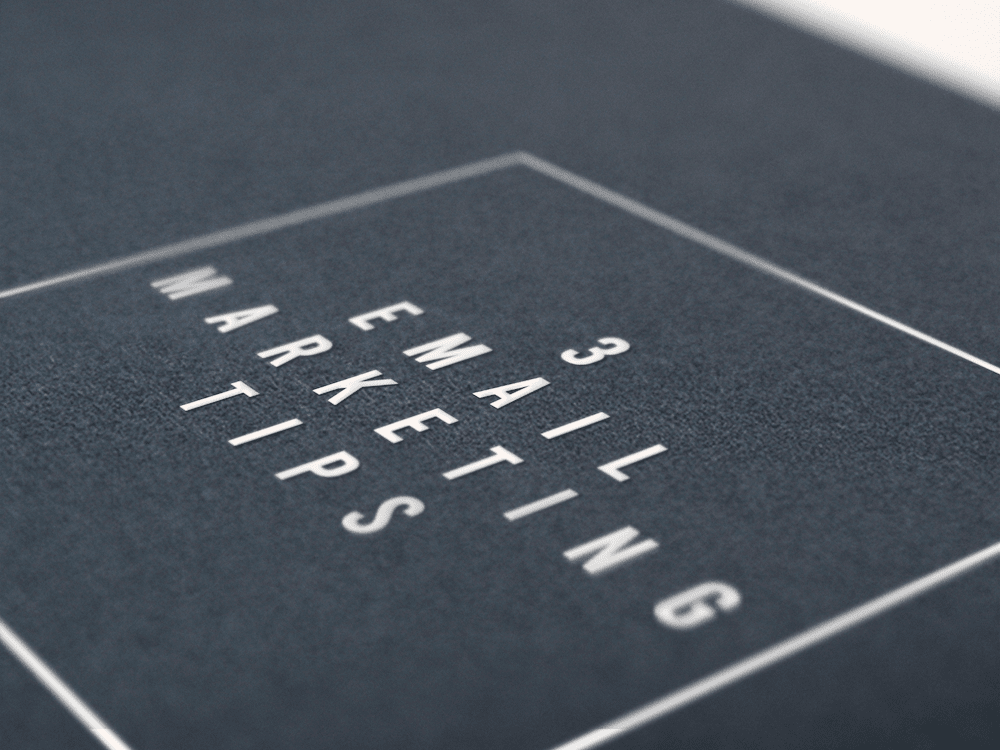 3 Email Marketing Tips
Email marketing is still a very effective advertising strategy. In many ways an email can catch the attention of someone looking for your scope of work. Although effective you have to be careful that you don't annoy you perspective client with sending too many emails. You want to send just enough to get their attention but not too many to get unsubscribed. Whether it is a past, existing or potential client having engaging content to grasp their attention is necessary. There are a lot of topics that you can email blast but we feel that promotional email marketing is the best approach. What is promotional email marketing you ask? 🤔. It is sending out a discount or coupon. Simple. The hard part is getting them to open the email. Here are 3 email marketing tips to help you along.
3 Email Marketing Tips
1- Add a catchy subject line. Ahhh, the subject line. The line of all lines. This is your moment. This line need to be the most catchy. The subject line can be the deciding factor if you get deleted or opened. We would suggest that you put the discount you are offering in the subject line. It can be very simple and look like this:
10% off web design services 😎
If you have the option to change colors or add emoji that would we great as well.
2- Add a discount, preferably in the subject line. We mostly touched on this one already but to drive it home. EVERYONE loves discounts!! Offer them a discount for using your products or services. We would suggest adding the discount in the subject line, the body of the email and even make graphic design to catch their attention.
3-Get personal. Your email contact list is most likely comprised of past, present and potential new clients. So be sure to introduce or re-introduce yourself to them. For your past and present clients you can say something like this:
Hey "Client Name"!
It's Benjamin Marc. I created a logo design for you in 2005. Im offering 10% off on all design services this week if you are in any need.
This approach makes it personal, reminds them of your past experience and gives them a discount for future business. We hope you enjoyed reading 3 email marketing tips. To set up a campaign or for questions please contact us anytime.