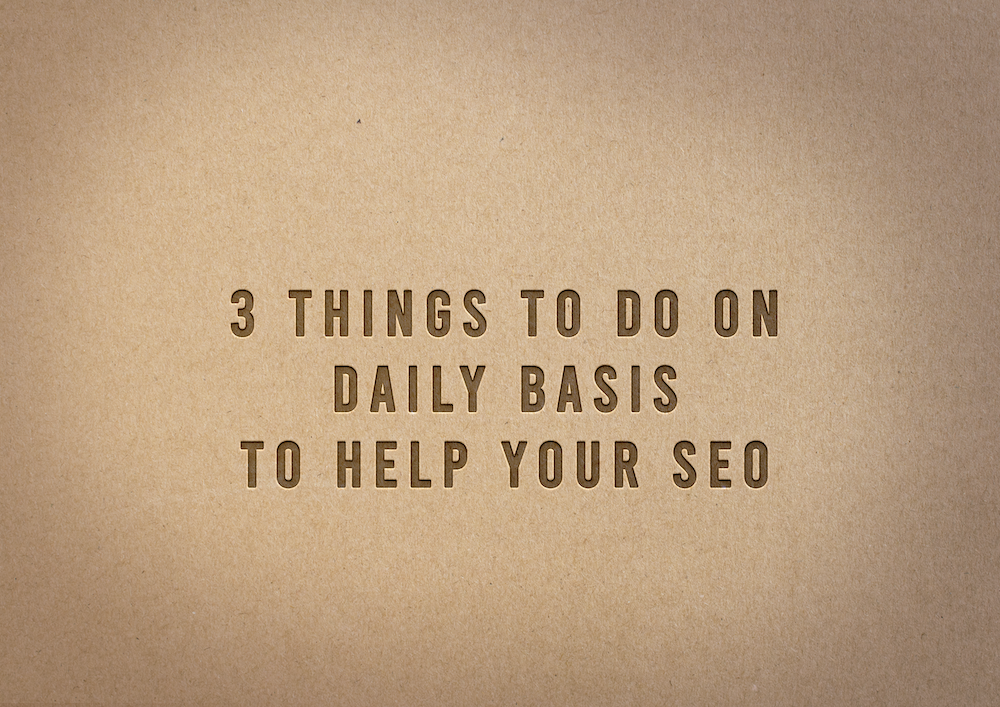 3 Things To Do On Daily Basis To Help Your SEO
SEO, also known as search engine optimization is a path to achieving more online visitors. We all want more traction to our websites! 👍🏼. There are things you can do on a regular basis to increase and sustain online rankings to further your business. Some of these tasks we should leave for an expert SEO company, but most of them you can do on your own. Some of them are so simple and if done correctly can have a strong impact. Here are 3 things to do on daily basis to help your SEO.
1- Social Media. Posting on social media can help your SEO game tremendously. As a social media marketing agency we know the importance to posting to your platform regularly. First, posting a story, image or video can help attract new followers that can click a link back to your website. Second, increasing visitors to your website is great for your daily bounce rate. We're not suggesting that you overdo your social media posts but if you have something worthy to share, then share it!
2- Blog. Blogging is a great way to keep momentum going when it comes to any business. There is always something to blog about. Whether it is a new product or services, a new employee or just a quick tip, a blog post is always essential. In a recent blog post we wrote 3 tips why every small business should have a blog, check it out for some information!
3 Things To Do On Daily Basis To Help Your SEO
3-Add to your gallery. Photos & videos are a great way to connect with your online visitors. Ask your web design agency to develop an easy to use gallery so you can add your videos and photos as you see fit. Posting new photos to your gallery is a great way to keep your customers engaged and this also helps with your SEO. Search engines love new high quality content so doing this has several benefits.
We hope you enjoyed 3 things to do on daily basis to help your SEO.