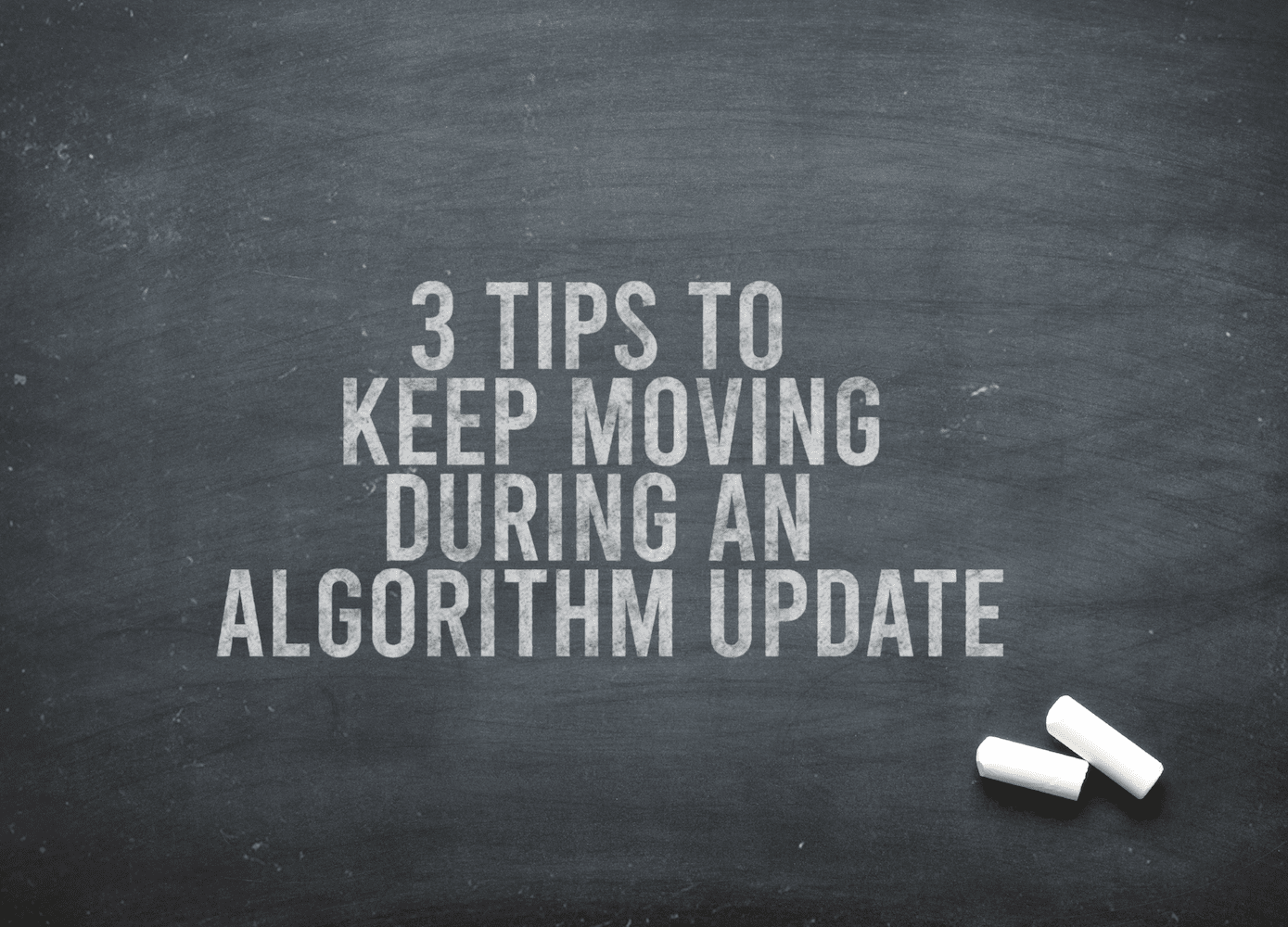 3 Tips How To Keep Moving During An Algorithm Update
If you are an SEO company then you are familiar with the term "Algorithm Update". If you are abiding by the search engine guidelines and building your website ready for SEO then it should not be a problem.  Recently, we wrote a blog 3 tips to get your website SEO ready that may help. This article, 3 tips to keep moving during an algorithm update focuses on what to do while it is in the process. Why do search engine update their algorithm? One of the main reasons is to keep the search engines relevant with current content. By constantly updating the algorithm new content can get published allowing fresh websites, images, videos and more to appear in the search.
1- Analyze The Update. Usually prior to the update the search engine company will post information that can help us acclimate to it. Most of the time it can be simple fixes that do to keep your website in perfect standings. A good tip is to read online SEO journals that go in depth to explain each update. One of the journals that we love is Search Engine Journal, they are a source for great information.
3 Tips How To Keep Moving During An Algorithm Update
2- Review Your Content. After you have applied any updates or edits to your website sometimes you need to sit and wait it out. Some algorithm rollouts can take months depending on the severity. In that time we like to review our content, make any alterations and always try to improve. In certain cases we have heard web design companies just pushing any content to help with SEO rankings. We do agree that content is important as long at it is high quality. As a web design agency we only publish high quality content. High quality content is making sure you really explain each topic and service thoroughly. Post key facets that will help your readers understand what you are really about.
3- Don't Do Anything Drastic. Making drastic alterations during an algorithm update may make problems worse. We suggest letting the update fully rollout before doing anything major. Blogging, SEO, and adding content are always great ways to keep moving during the algorithm update, but don't overdo.
We hope you enjoyed 3 tips to keep moving during an algorithm update.