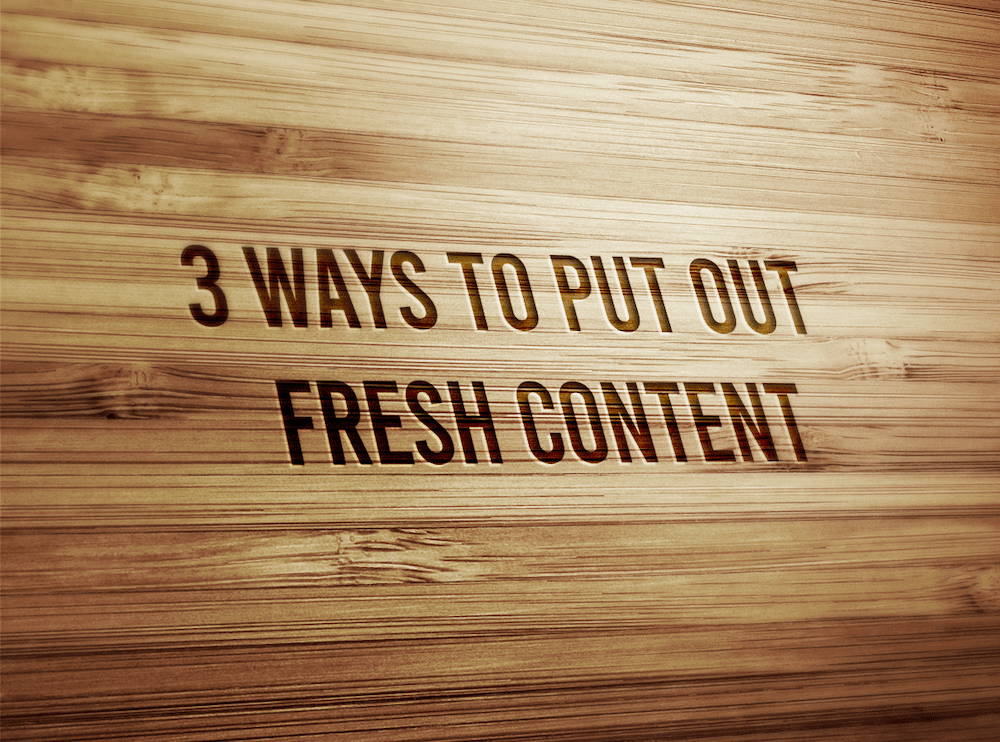 3 Ways To Put Out Fresh Content
As we know putting out fresh content is a great way to build out your website. As a web design company we always advise our clients to keep growing. Whether we are retained as their SEO company or not, building content can always keep your visitors engaged. Content can be categorized in several ways. We are often asked if content is just text. Although text content can be very valuable to a website, there is a lot more to it. Every business industry can produce fresh content to keep a business flowing. In this article we will give you 3 ways to put out fresh content.
3 Ways To Put Out Fresh Content
1- Blog:
Posting to your blog regularly is a great way to put out fresh content. There are tons of ways to connect with new and current clients by posting a relative topic. Whether it is industry news, company updates or just a general topic. Posting to your blog at least monthly will help grow your brand. We recently wrote a blog post about growing your brand, please take a look:
2- Photos:
Can a photo be content? YES! When it comes to social media marketing posting photos can raise your popularity amongst several platforms. 1 photo can be shared on so many sources to help build your brand. Instagram, Facebook, Twitter, Pinterest and your own website to name a few.
3- DIY Videos:
With the latest technology advances most mobile phones have great movie cameras. The camera that the phone comes with is effective enough to make a great video. You can also download several apps to bring it to another level. Every business should have a DO IT YOURSELF webpage. A do it yourself webpage is simply a way to explain your products, services, questions, tips, or anything that will help our customers learn more about you. You can post valuable information to your readers on this web page including VIDEOS.
We hope you enjoyed reading 3 ways to put out fresh content. If you have any questions please content us anytime.