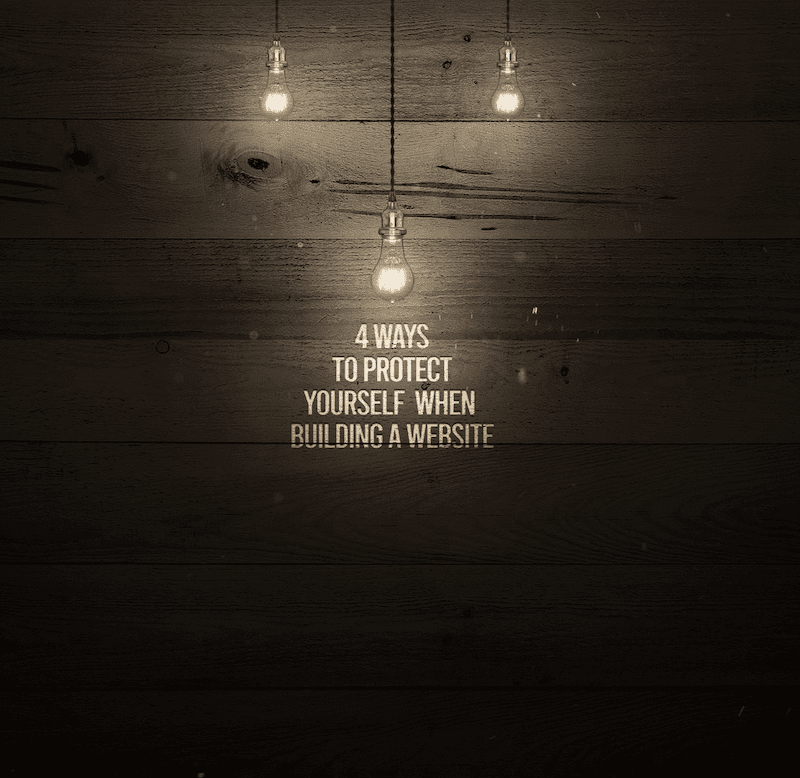 4 Ways To Protect Yourself When Building A Website
When you hire a web design company to build a website most of the time everything run smoothly. In perfect scenarios there is a client consultation, a plan is devised, the task is carried through and everyone is happy. But, 🤔 Are you fully protected? What do we mean when we say protected? Most web design agencies love building websites and do everything to make their clients happy. But, In some cases we have heard stories that make us question why did they even start a business. To help with this here is 4 ways to protect yourself when building a website.
1-SSL Certificate. Whether you are building an e-commerce web design or not you should secure your website with an SSL Certificate. This helps from your data being stolen or hacked. In a recent blog post 3 Web Design Tips Before You Optimize Your Website we discussed how to set up an SSL Certificate. 
Hope your Enjoying
4 Ways To Protect Yourself When Building A Website
2- Domain Name Registration. Who owns your domain name? In certain cases our clients are too busy to register a domain name or are just not computer savvy. In these instances they often trust in their web design company to register a domain name for them. This is a red flag! Even if our clients insists that it is ok for Benjamin Marc to register a domain name for them, we won't.  With this day in age of technology you can register a domain name on a phone or computer in minutes with no skills whatsoever.
There are no excuses! Let's say that you are reading this and you realize 🤔, my web design company owns my domain name. It's ok, all you do is ask them for a transfer or in the domain details just appoint your company as the owner and make the web design company the technical contact. 
3- Website Login Information. Prior to launching a website be sure to ask for the website login codes. Whether it is FTP login and password or a content management system login you must have those codes. For websites that have users that control the website make sure you are made an administrator as well as a key member of your staff. 
4- Ask for A Back Up. Another thing to do prior to launching is ask for a backup of the website. This can be done at anytime and should be done on the regular based on how frequently you update your website. If you have a backup you can bring that to any web design company in case you want to break ties with your current agency. 
We hope this helps and if you have question please call us and please check out our instagram portfolio.