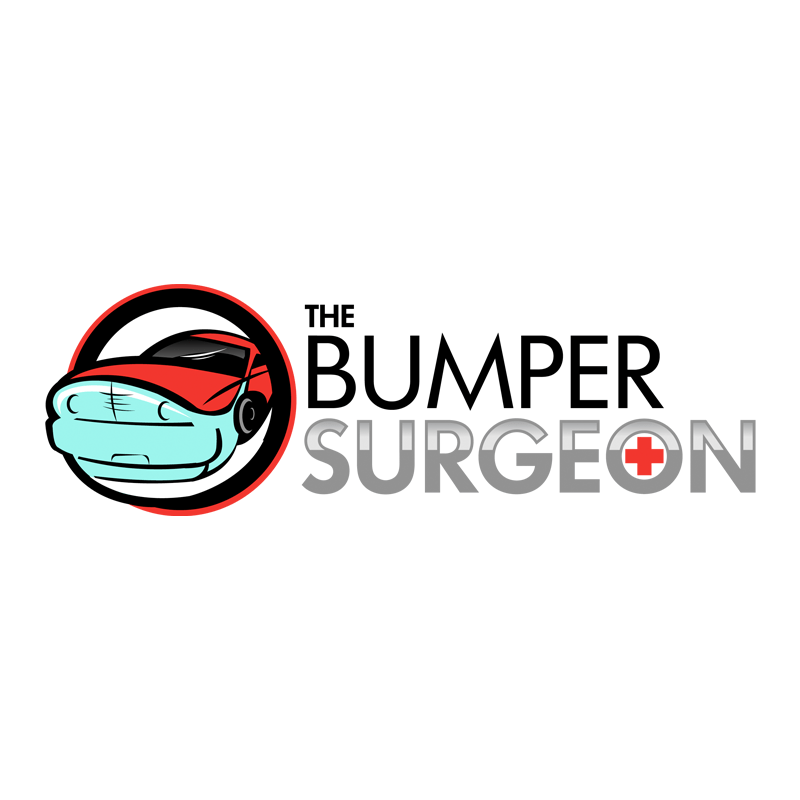 How to create the best Auto Body logo design
How to create the best Auto Body logo design
---
Long Island Logo Design, Benjamin Marc teams up with Bumper Surgeon to create a fresh new logo. Ever wonder how to create the best Auto Body Logo Design. Well, Bumper Surgeon was until he started working with the talented logo designers at Benjamin Marc. As an auto body business it is important to create the perfect image, which is exactly what was created with their new Auto Body logo design.
Designing the right auto body logo for your business.
Benjamin Marc's logo designers set out to make the new logo fun and incredibly unique, while representing everything that Bumper Surgeon stands for.  Together they choose colors of red, black, grey and blue to help the logo stand out.
Then the team created a red car with a surgical mask to signify the "surgeon" aka repair part of the logo. To help with branding, centered in the bottom of the auto body logo, is a red cross, which is typically associated with first aid, to further carry out the theme of emergency and repairs. This carefully designed graphic clearly depicts the type of services Bumper Surgeon provides, while it also reflects their expert talent, creativity, and charismatic personality.
Bumper Surgeon is located on Long Island and specializes in automotive repairs, painting, refinishing, and accessory installations. Their primary role is to make old, damaged, and/or boring vehicles look brand new. Bumper Surgeon understands the immense impact a fresh coat of paint or even a detail job can have. Although it transforms the overall appearance of a vehicle, it also impacts the confidence, success, and feelings of all involved.
Knowing full-well that appearances speak volume, Benjamin Marc was able to create their brand new auto body logo that would have everyone talking.
When the owner of Bumper Surgeon sought out the help of Benjamin Marc, on how to create the best Auto Body logo design… they got exactly what they were looking for.
Benjamin Marc is proud have had the opportunity to create this amazing logo for Bumper Surgeon.  Some other auto body logo designs that we have created are Frankie M's Auto Body, located in Smithtown NY.
Looking to update your auto body logo, contact us.