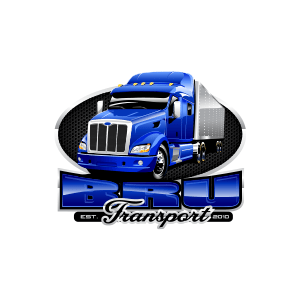 Benjamin Marc designs a new logo design for a trucking company
The digital age is seeing the birth of new companies every day and it is also causing many existing businesses to rethink their marketing strategies. For many small and medium agencies, the ability to thrive using word of mouth and other basic marketing activities has helped them build their business. Offering solid products and services and backing them up with excellent customer service are the foundation of every business. But, sooner or later, you have to build a larger marketing footprint. Logo design plays a large role in the foundation od branding any business. Benjamin Marc designs a new logo design for a trucking company based in Kentucky.
Benjamin Marc designs a new logo design for trucking company
For RTS Repair, a trucking and hauling company in Kentucky, the building of the company is the ongoing effort. The reality that they needed to start branding themselves. The RTS Repair kept searching for the most eye-catching and innovative truck logo designs. The same name that kept popping up, that was Benjamin Marc. When he contacted the team at Benjamin Marc and discussed his goals, his current situation the responsive nature of the Benjamin Marc team assured him that he was working with graphic design professionals.  After discussing his company and his vision for what the RTS Repair brand was, the truck logo design company, Benjamin Marc team got to work.
The final trucking logo represents the essence of the brand and the owner's vision. The logo, based on strong tones of orange, silver and white, presents a bold image of what RTS Repair is. A reliable, strong transportation and hauling company that is eager to make its mark in Kentucky. The trucking company logo radiates the confidence and determination of the company's owner. This is especially true when RTS Repair takes the next step and builds an online presence.