Hey Queens, NY!
Queens Logo Design
Consultation.
If you're looking for a top-notch Queens logo design company, you can't go wrong with Benjamin Marc.
Plan.
Our branding experts specialize in creating eye-catching designs that truly capture the essence of your brand.
Develop.
When it comes to starting or running a business, branding is a crucial aspect that can make or break your success.
Results.
Whether you're launching a new business or looking to rebrand, a custom brand can provide numerous benefits that will help elevate your business to the next level.
Are you looking for a Queens logo design company that specializes in creating the perfect brand representation for your business? Look no further than Benjamin Marc. With several years of experience in designing high-quality logos and branding materials, they have extensive knowledge on how to create an effective and visually pleasing image that will make your business stand out from the competition. Every project they take on starts with their talented team having conversations with each client. In this consult they will learn about their individual needs, objectives, and goals before customizing a unique solution just for them. Their creative process enables clients to get exactly what they want within a reasonable time frame without compromising on quality or attention to detail.
Logo Design Agency in Queens, NY
With a skilled team of designers, Benjamin Marc can help take your logo to the next level. The mission is to make your business stand out among the competition.
631-334-4359 Call/Text Us!
Graphic Design
Design, Develop, Provide!
What will we do for you and your business
From initial consultations to final design revisions, they'll work closely with you every step of the way. They will make sure your logo design represents your company's unique personality and vision. Trust us, you won't be disappointed!
Understanding the importance of a strong logo
In a world where companies are constantly vying for attention, a strong logo design can make all the difference. A well-designed brand serves as the face of any business. It conveys a message about the company's values, personality, and offerings.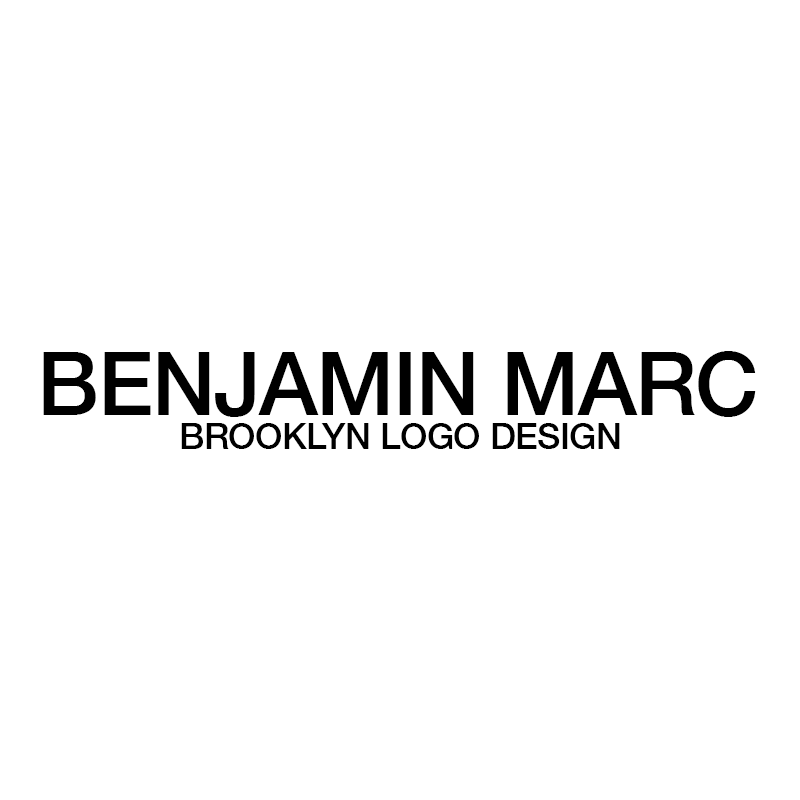 With Benjamin Marc, you can be confident that your logo will set you apart from the competition and leave a lasting impression. The team works closely with you every step of the way to ensure that the final product reflects your vision and conveys the essence of your brand. 
A well-designed logo can communicate your business's personality, values, and mission, instantly connecting with your target audience.
This is why working with a local logo designer in Queens can really make a difference!
"We were looking for a local Brooklyn Logo Design Company when we found Benjamin Marc. His showcase of logos is a testament to his creativity and attention to detail, as each one stands out on its own and perfectly represents its respective brand." – A recent customer review.
Whether you're a new business looking for a fresh identity or an established company in need of a revamp, Benjamin Marc's is sure to impress. Get ready to be inspired by our outstanding designs. From sleek and modern to classic and elegant, we incorporate a variety of styles in the designs that resonate with his clients. A strong brand not only helps establish credibility and trust with your customers but also sets you apart from your competitors. It's an essential aspect of brand identity and a crucial investment in the long-term success of your business. 
It's the one thing that customers will remember and associate with your business long after they've interacted with it. Creating a logo for your brand is a crucial step in establishing your identity. But with so many options out there, how do you choose the right design? Start by considering your brand's personality and what message you want to convey to your audience. Do you want to come across as playful or professional? Bold or subtle? This will help narrow down your options and give your designer a clear sense of direction. It's also important to think about your target audience. What will appeal to them and draw them in? Keeping these things in mind and working closely with your designer will ensure you end up with a logo that truly represents your brand and captivates your audience.
Recent Blog Posts
Read some our latest blog posts, news and updates.