Hey Staten Island, NY!
Staten Island Web Design
Consultation.
Are you in need of a Staten Island web design company that can take your online business to the next level?
Plan.
By partnering up with us, you are ensuring success when it comes to building an impressive online presence.
Develop.
With years of experience in the industry, we understand how important it is that your site works seamlessly and looks amazing on any device.
Results.
Our team of talented experts can create everything from WordPress sites to more complex custom-designed systems tailored to your exact needs.
If you're looking for a reliable Staten Island web design company, you've come to the right place. With years of experience and a team of skilled professionals, Benjamin Marc promises to deliver high-quality web design services. Our mission is to take your online presence to the next level. From creating eye-catching designs to optimizing your website for search engines, we have the expertise to make you stand out. Whether you're a small business owner or a large corporation, Benjamin Marc is dedicated to delivering exceptional results that exceed your expectations. Contact us today to learn more about our services and how we can help you achieve your online goals.
Web Developer in Staten Island
Are you looking for an experienced web developer in Staten Island? Benjamin Marc has a great track record of creating innovative websites and digital experiences! Take a peek and get ready to be amazed at what's possible in the world of web design.
631-334-4359 Call/Text Us!
Website Design
Design, Develop, Provide!
Looking for inspiration for your website?
We have created a fantastic showcase of websites built to our clients exact expectations. Each website is unique and tailored to fit the customers needs. Attention to detail and creativity is our main priority.
Reasons to Choose Benjamin Marc
Whether you're in the market for a sleek and modern design, or something more classic and traditional, you're sure to find inspiration in this showcase.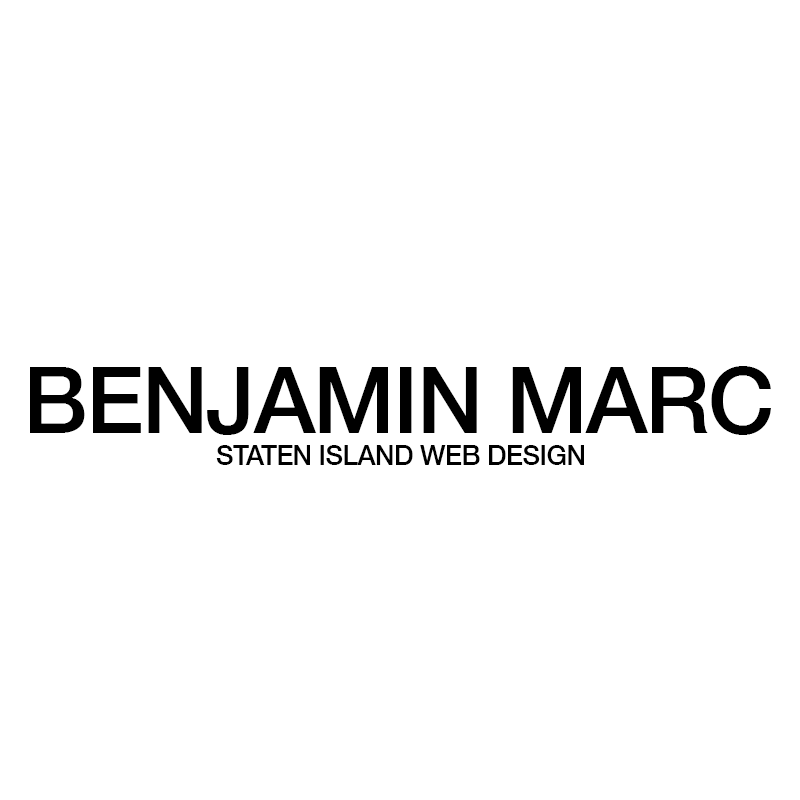 The Benefits of Working with us.
First and foremost, we prioritize our clients and ensure that their needs are met every step of the way. Additionally, Benjamin Marc offers a wide range of customizable design options that cater to each individual business's unique brand.
Why Should You Hire Local Staten Island Website designers, Benjamin Marc?
We have a team of experienced professionals who stay up-to-date with the latest design trends and technology. Keep your website looking fresh and modern is a must!
"I was searching for a Brooklyn web design company and came across Benjamin Marc. With Benjamin Marc, you can rest assured that your website will be visually stunning, user-friendly, and developed to help your business grow." – A recent customer review.
From custom digital marketing to search engine optimization, the team of experts at this company is dedicated to creating high-quality solutions. We work closely with our clients to understand their business goals and target audience. We use this information to create a website that is both visually appealing and responsive. By working with us, you'll gain access to personalized attention that ensure your brand stands out in a crowded market. We understand that your business is unique, and we approach each project with a collaborative spirit and a commitment to delivering results. Trust us to help take your business to the next level.
Our team of knowledgeable developers are ready to help bring your vision to life. Getting started is simple, just reach out to us and tell us about your project. We'll work with you to understand your goals, brand, and audience. From there, we'll create a custom proposal that outlines our process and pricing. Once you give us the green light, we'll get to work designing and developing your dream website. Let us take the stress out of the process and make your online presence shine.
Recent Blog Posts
Read some our latest blog posts, news and updates.