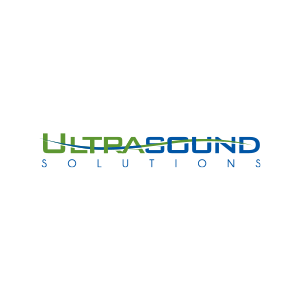 Designing a Medical Logo
Designing a Medical Logo.
ULTRASOUND SOLUTIONS IS LONG ISLAND'S LEADING COMPANY IN ULTRASOUND SALES AND MAINTENANCE.
Ultrasound Solutions provides state-of-the- art equipment and refurbished supplies. Their staff of trained engineers perform maintenance services, emergency repairs, and upgrades. The nature of their business is to provide comprehensive services on medical equipment. This is critical for evaluating, assessing, and diagnosing. Ultrasounds Solutions settles for nothing short of absolute perfection. In effort to exhibit their dedication and professional expertise, Ultrasound Solutions hired Benjamin Marc. Benjamin Marc assisted them with designing a medical logo that says it all.
Designing a Medical Logo
Long Island Logo Design agency, Benjamin Marc, knows that when designing a medical logo there can be much less room for creativity. This doesn't mean that a medical logo cannot be an interesting and memorable symbolic representation of the company. Ultrasound Solutions' logo is the perfect example of how less is more. This medical logo is simple in many aspects, including in color scheme of blue and green. The colors chosen give the business logo character and power, as it is a unique combination.
Benjamin Marc's medical logo designers set out to display how the tiniest details can have the most powerful effects. The font used for the main word "Ultrasound" was chosen very carefully. Being all capitals, the font emphasizes the word and offers a more severe impact on the viewer.  The final touch was to give a distinctive look and incorporated a wavelike line. This wavelike line runs through and weaves in and out of the letters within the word "Ultrasound."
Ultrasound Solutions company logo is simple, yet effective. Benjamin Marc put a great amount of thought and detail into designing this logo. Ultrasound Solutions 'equipment business logo showcases the professional aspects of the company, as required in the medical industry.
To see more medical logo, check out our Instagram.