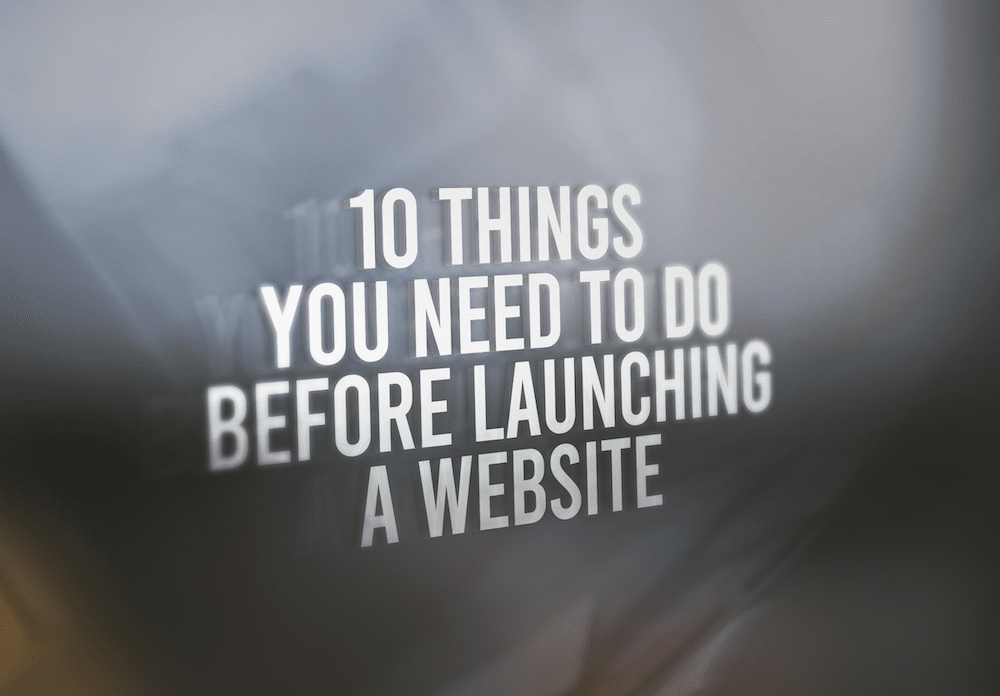 10 Things You Need To Do Before Launching A Website
Launching a new website is both exciting and can be nerve racking for web design companies and clients. If you make sure you follow some simple guidelines it will be smooth sailing ⛴. Benjamin Marc has been in business since 2005 and still till this day we follow the same protocol when launching a website to make sure it is done properly. Im sure there is more than 10 things you need to do before launching a website but here are some of the basics.
1- Make sure you launch your website with a reputable web hosting company. This is essential because a one of the key factors to a good website is speed. If a website runs slow it could be coming from the web host. We recommend Flywheel, they are a highly reputable web hosting company with great customer service.
2- Dead Links. Make sure all of your links go to pages or images. Search engines do not tolerate dead links.
3- Contact phone numbers. Test all phone numbers to make sure they are correct. It is very easy to make a mistake when it comes to phone numbers and this can result in lost customers.
4- Test your phone number on mobile. Make a test call on your website from your phone making sure it goes through.
5- Check the content. Check for grammar, punctuation and the overall flow of your content.
Hope your enjoying:
10 Things You Need To Do Before Launching A Website
6- Images. Optimize all images for size and speed. This is important if you are going to hire an SEO company to optimize your website. We wrote an interesting blog post about this topic seen below.
7- E-commerce Web Design. If you are selling products or services on your website you should do several test purchases. We always do a bulk purchase of all products making sure the sale goes through successfully. You can always do a refund after it is tested.
8- SSL Certificate. You website must be secure. This is a simple addition and very inexpensive. If you don't have an SSL, certain browsers will be flag your website for being non secure.
9- Check all contact forms and email. If your website has a contact form be sure to test it making sure you received the email.
10- Submit the website to all search engines. Make sure you set up your sitemap and submit your website to all the major search engines for crawling and indexing.
We can go on with more tips on what to do before launching a website but give these a try. If you get stuck please contact us.