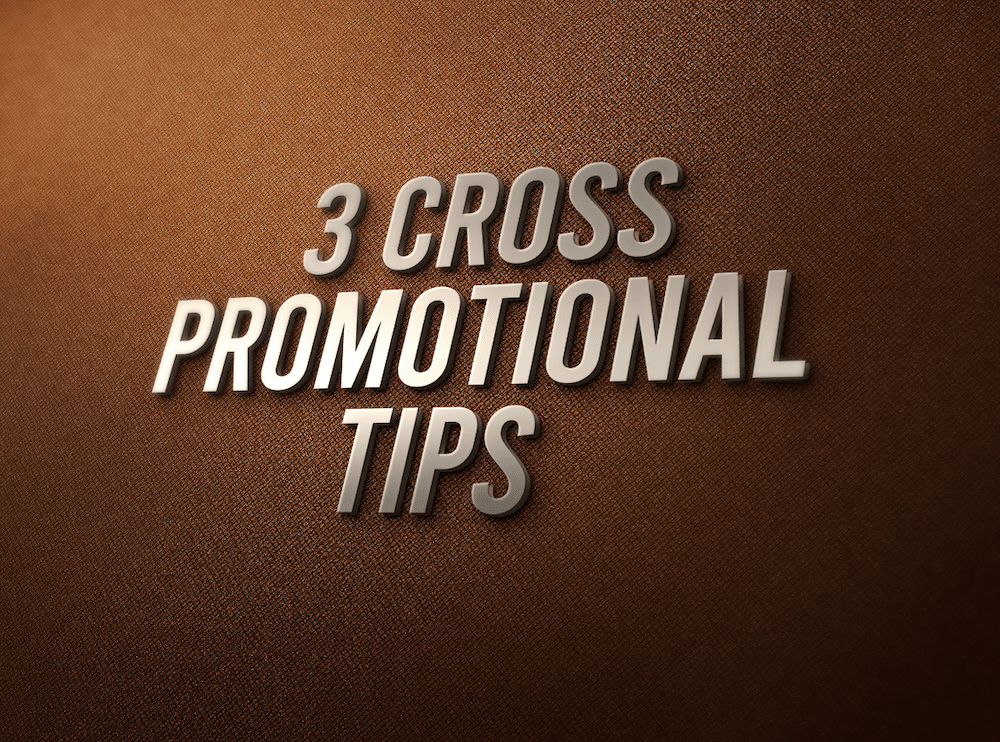 3 Cross Promotional Tips
What is a cross promotion and how can it help your business? Simply put a cross promotion is advertising & marketing your business along with another business. Whether you offer products or services this can indeed help your business grow. There is a formula behind marketing, advertising and brand development. If you stick with it your business could be a household name someday. Cross promoting your business with another company creates a buzz that can lead to increased sales & new exposure. How can you do a successful cross promotion. There are several methods but here are 3 cross promotional tips to help get you started.
3 Cross Promotional Tips
1- Guest Post On Each Other Blogs:
Having a blog that you post on regular is great for any business. Doing cross promotional guest blogging is a step up and in the right direction. The goal is to publish high quality content on your blog and the company that you are doing a cross promotion with as well. Some good ideas for blog posts would be:
A sale or giveaway.
A grand opening.
New products or services.
New ]staff or employees.
2- Current Work:
Another way to connect your business with another business could be to display your current work with theirs. For instance: Say you are a web designer or an SEO company. You are creating a website for a Long Island tick spraying company. You could post this on the current work section of your website. This can help give your client some exposure as well.
3- Social Media:
Social media cross promotion is another great outlet to publicize your business. Post photos, videos and other engaging content on each others social media platforms to gain more visitors, follows and shares. You can tag the business you are cross promoting with and share it on your stories and feeds.
We hope you enjoyed reading 3 cross promotional tips. If you have any questions please give us a call.