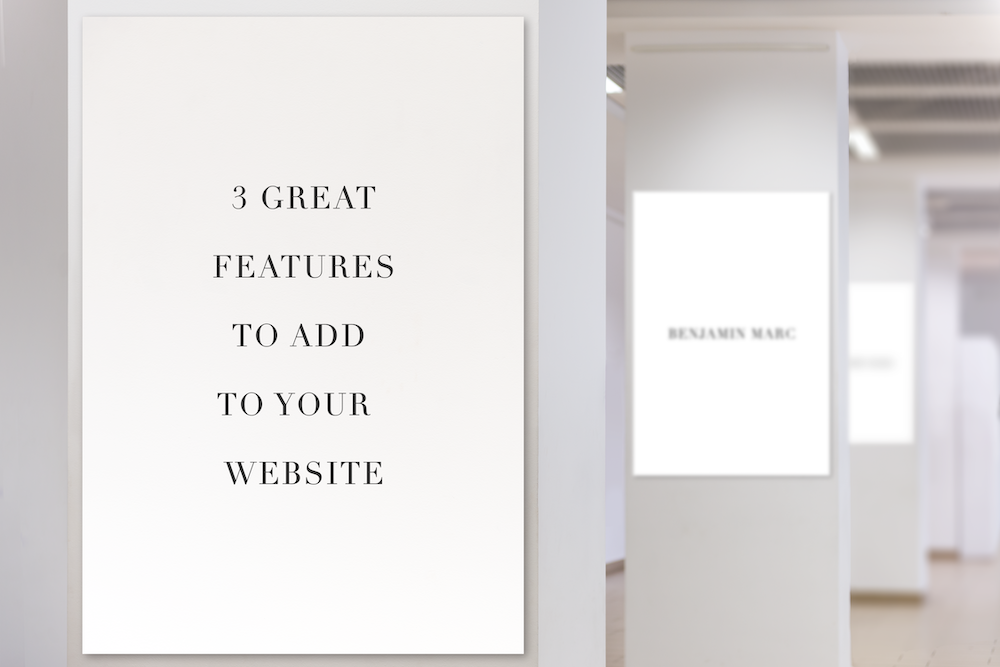 3 Great Features To Add To Your Website
This day in the age of technology there is so much you can to do enhance your website. A website is your online salesperson, so why not equip it with the very best. Technology is fascinating it its ability to constantly evolve. Software engineers are always introducing new scripts, plugins and add ons for web developers to take advantage of. As a web design agency we get the great pleasure of building websites and upgrading as tech goes on. Keeping online visitors engaged is one of the main focal points for any online business. Whether it is content, photos, videos or graphic design, having a user stay on your website is key 🔑.  There are so many new additions to web design since our inception in 2005 that are truly remarkable. Here are 3 great features to add to your website to up your game.
1- Online Chat
Installing an online chat on your website can help in several ways. No matter what business you are in giving the ability for online users to get in touch with you quickly can make all the difference. Whether an online visitor is looking to hire your services or has questions about products you sell this tool can be a game changer. Most online chat softwares or widgets will come with an app to download. So even if you are not online you can easily chat with your website visitors straight from your mobile or tablet. It is an easy set up and is fully customizable to your brand.
2- Email Form
Having past, present and future clients email addresses is another great value. You can add an email subscription form to your website allowing them to opt in for future emails. Whether you email blast discounts & coupons, news about your company or simple tips the more subscribers you have, the better.
3- Social Media Feed
Social media has grown tremendously over the years. As a social media marketing company we find it imperative for our clients to have as many platforms as possible to grow their brand. Did you know that you can embed your social media feed directly into your website?🤔 Yes you can. Simply embed your favorite social media feed on your website to show constant updates. It's quick, easy and FREE.
We hope you enjoyed reading 3 great features to add to your website.