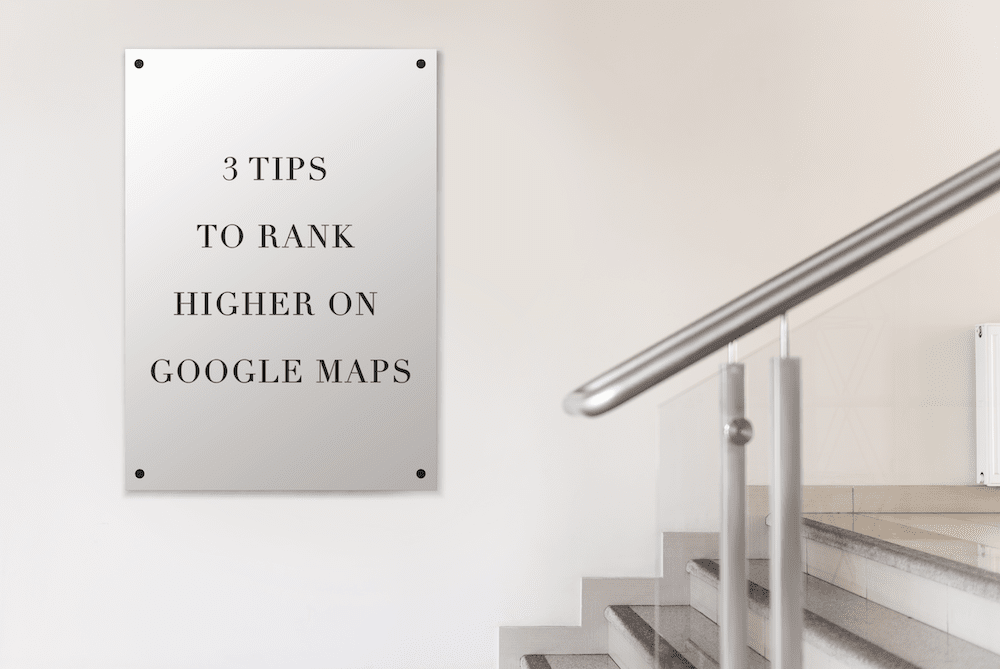 3 Tips To Rank Higher On Google Maps
Having a strong presence in the search engines is what website owners strive for. Being top positioned in the search engines is not only rewarding but it can bring you new business. When performing an SEO campaign for clients our top priority is that they have a fully functional website and we brand their website to the best of our abilities. One of the best ways to promote your business is through a web mapping platform called Google My Business. Or Google Local, or Google Maps 😂. You can put tons of information about your business on this wonderful platform. In this article we will give 3 tips to rank higher on Google Maps.
1- Fill out your profile entirely:
Once you have successfully signed up and registered your business you should fill out your profile entirely. Try not to leave any spots blank. The more information you put in your profile the better categorized you will be and it can result in better search positioning. When it comes to your business description try to add as much content as possible. Think of this section as your about us page on your website. It can also help to throw in some targeted keywords to help in rankings. For instance:
Benjamin Marc is a Long Island & NYC web design company that was founded in 2005 by Anthony Savino.
2- Get Reviews: 
Receiving reviews is a great way to brand your business and connect with your clients. Getting feedback helps you do your job better and fine tunes what your strong points are. Having past clients give you reviews can also help boost your profile. Google has also made it super simple for you to share that link with your clients through email, text message or even posting a link on your website. If you go in the back end of your profile you should see a section called share business profile.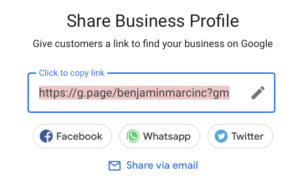 3- Post Regularly:
Posting to your business page regularly is a great business practice. They give you the ability to post and offer or a discount, an event, a new product or something new within your organization. Within minutes that post will show live in the search engines. This gives you premier exposure when clients are researching your company.
We hope you have enjoyed reading 3 tips to rank higher on Google Maps.