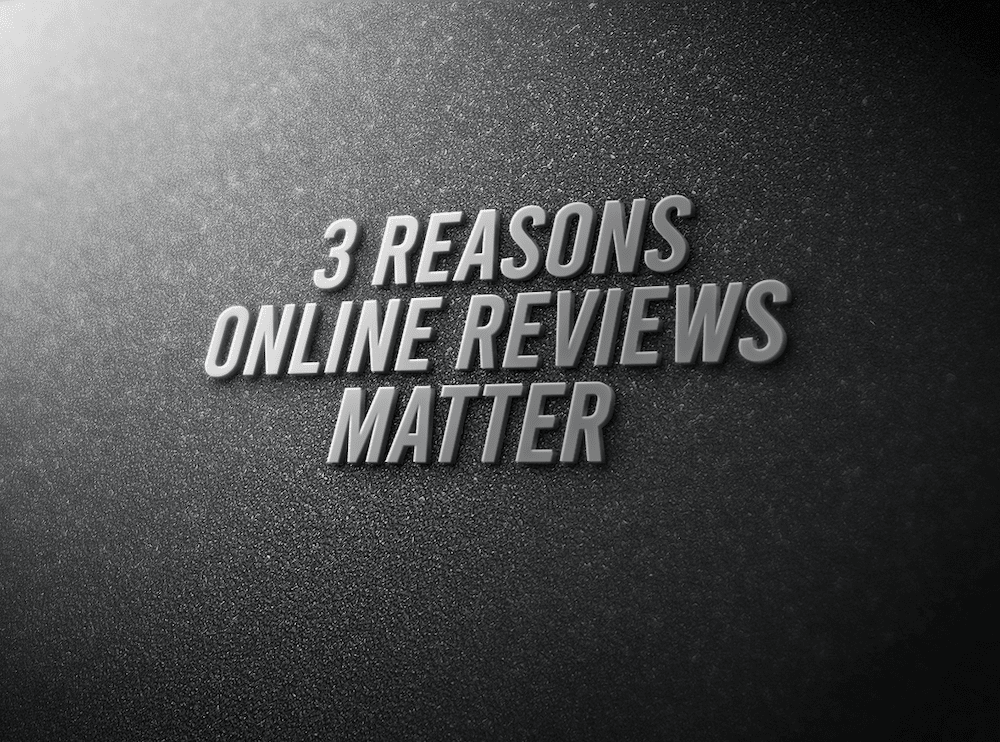 3 Reasons Online Reviews Matter
An online review is something that all business owners love to receive. It is an acknowledgment that we are doing our job correctly. Whether you are providing a service or selling a product having someone positively review us is highly beneficial. There are occasions that people will go out of their way to write a negative review. No matter how hard we try to satisfy each and every customer there are times where things just go wrong. All we can do is learn from that mistake, make the necessary changes and move forward. We recently wrote a blog about 5 easy ways to get more Google reviews in 2020. This article will go more indepth and give 3 reasons online reviews matter.
3 Reasons Online Reviews Matter
1- Builds Trust:
Building trust between you and your clients is vital to any business. Once a customer trusts you the business relationship becomes more solid. Having online reviews from past customers speaking about their experience with you will give them a better gauge of your business agenda.
2- Builds Reputation:
Another great aspect of having online reviews is it builds your reputation. The more reviews you have can show that you are experienced within your industry. A positive reputation within your niche is a great way to receive more business.
3- Builds Your Brand:
At the end of the day building your company brand holds the upmost importance. Whether you sell your company one day or pass it on to someone else, your brand matters. A great web design, your SEO presence and online reviews are 3 great characteristics every online business should have. One of the reasons we started a business was to provide a service because we ❤️ what we do! Hearing from our clients is one of our rewards.
As business owners we all appreciate receiving feedback from our clients. We hope you enjoyed reading 3 reasons online reviews matter.