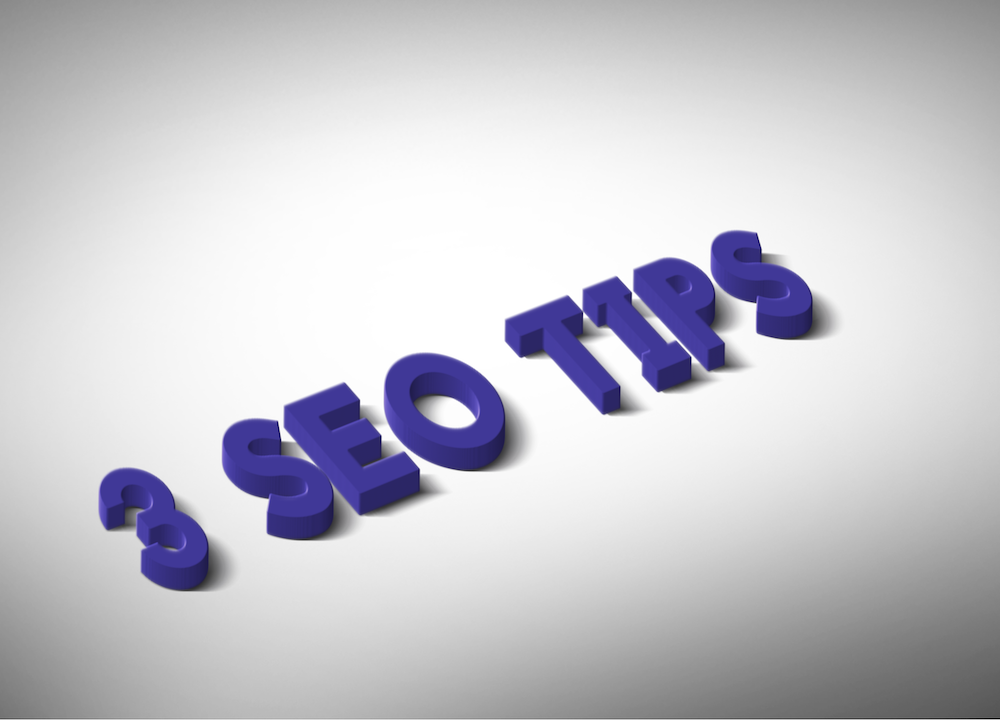 3 SEO Tips
Whether you are doing SEO on your own or you hired an SEO company, these tips can definitely help! In order to perform an SEO campaign properly several steps must be followed. Search engines update their algorithms regularly to keep up with every changing technology and trends. Most of the core basics stay the same but reading and understanding why search engines evolve is important. Search engines rankings tend to fluctuate often and this can be frustrating for clients and SEO agencies. Be sure to check your website regularly making sure the following are addressed. Here are 3 SEO tips.
1- Check Your Links. When setting up hyperlinks to webpages within your website be sure to test them. I know this is a daunting process but it is quite necessary. Having a dead links on your website will not only misdirect your online visitors it can also harm your SEO efforts. Most web design companies will set up 404 pages so if there is a dead web link on your site the visitor will still be on your website. Our suggestion is to manually test every link coming in and going out of your website. If you are building a content management system website that is built using plugins there are several link checker options that work great.
3 SEO Tips
2-Check For Duplicate Content. Having duplicate content on your website can be harmful for several reasons. When building a website some people will hire content writers to draft copy for their web pages. This is totally fine but some writers will use similar or duplicate content to cut corners. To check to see if the content is unique there are several reputable duplicate content softwares online to cross reference.
3-Keep Building. Whether it is a blog, a photo gallery or service landing pages, always keep growing. Posting to your blog regularly can help educate your readers and can help your SEO rankings. Optimizing & adding photos or videos is always another great approach to building your website.
We hope you enjoyed reading 3 SEO tips!