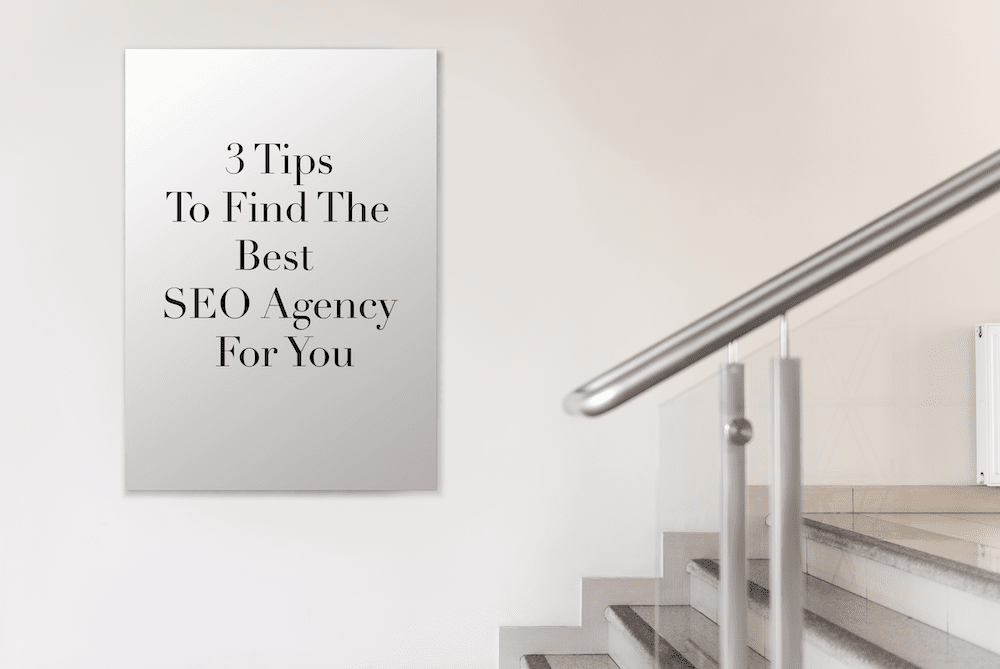 3 Tips To Find The Best SEO Agency For You
When hiring and SEO Company there are several things to consider. The goal is to find the most skilled, knowledgable and experienced agency to best suit your business needs. You want an agency that will join your team and bring their expertise to your company. SEO is a form of digital marketing that is always evolving. Therefore the company that you hire must stay ahead of the curve by being intuitive with the latest trends. Prior to beginning a search engine optimization campaign your website must be SEO friendly. We recently wrote a blog about 3 tips for better online marketing results. Try to apply these to your website for a better SEO outcome. In this article we will give you our 3 tips to find the best SEO agency for you.
3 Tips To Find The Best SEO Agency For You
1- Experience:
Having experience with search engine optimization can help with the overall outcome of your campaign. As we mentioned before SEO is always evolving but some patterns such as algorithm updates and how to handle them come with experience. When interviewing an SEO agency see how long they have been in business and how many years of experience their team has.
2- Location:
Hiring a company that is in a close proximity to you can also have its advantages. Meeting with your search engine optimization team regularly for strategizing consultations are important. Also, if you are gearing your marketing campaign towards a local demographic then having a company that is familiar with the area does help.
3- Research & Development:
Keyword research and planning is one of the first tasks that the SEO company you hire should perform. There are several keyword planning tools to determine the hits that each keyword receives to help guide you along.
We hope you enjoyed reading 3 tips to find the best SEO agency for you. If you are looking for a consultation please contact us anytime.