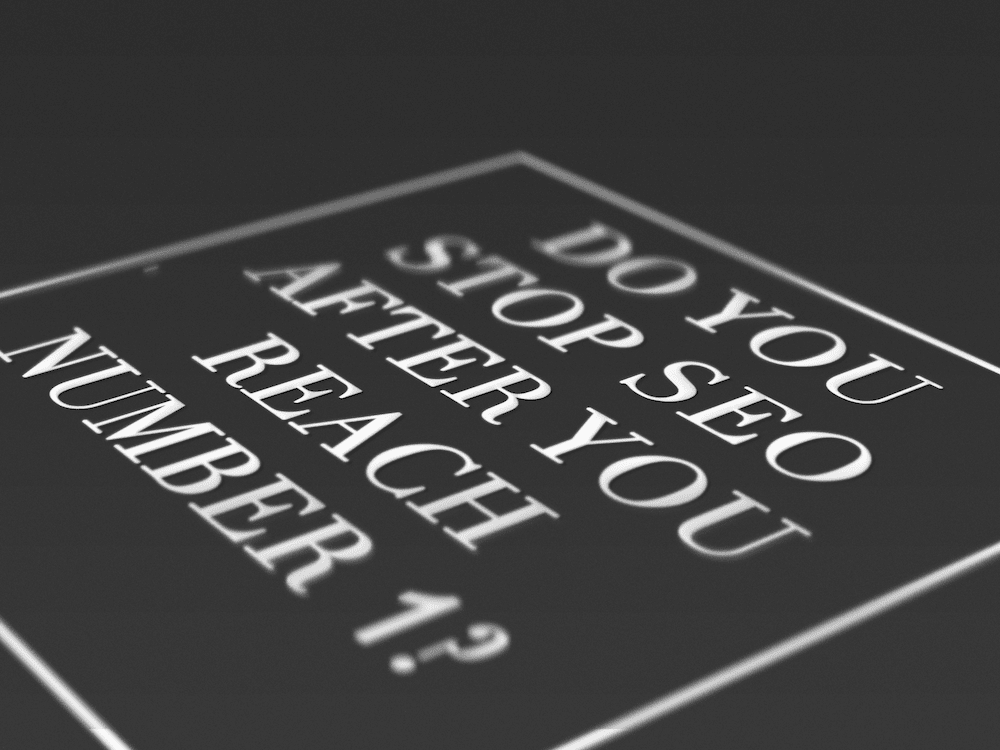 Do you stop SEO after you reach number 1?
Achieving the number 1 position in the search engines for your desired keywords is an amazing accomplishment. It takes patience, commitment and skills to reach it and it takes the same amount to keep it. When beginning an SEO campaign one of your goals should be to provide quality content for your readers and the search engines. Do you stop SEO after you reach number 1? Whether you do it yourself or you hired and SEO company being prepared for ranking in the top positions is important. Why is it so important? 🤔Once you've reached top positioning your online reputation begins to grow. You become a name amongst your competition. You are now online relevant. Most would say this is a good thing? We feel it is, but keeping that top positioning can also be a frustrating task. Search engine optimization is a long term marketing plan. You must be in it for the ups and the downs. The algorithm updates, although they are mostly necessary, can cause major setbacks. So what can you do to stay at the top?
Do you stop SEO after you reach number 1? 
Here are a few reasons why we feel you shouldn't stop.
1- Competition:
Now that you have reached top ranking the overall goal is to keep it. For each keyword usually there are 9 competitors on each page of the search engines just waiting to move ahead of you. SEO can bring you new clients and help brand your business. Make no mistake competition will not stop until they move ahead of you taking that top position.
2- Relevance:
SEO can help you stay relevant. Whether you sell a product or provide a service updating your website keeps your readers engaged. Blogging news & updates about your products and services keeps visitors & search engines coming back to you.
3 -Stay Consistent:
Continuing SEO shows that you are a consistent business. When a website visitor is looking to hire you or buy something from you they want to see that you are consistent. If you fall behind on your website, what else will you fall behind in. 🤔
We hope you don't you stop SEO after you have reach number 1. We will see you at the top.