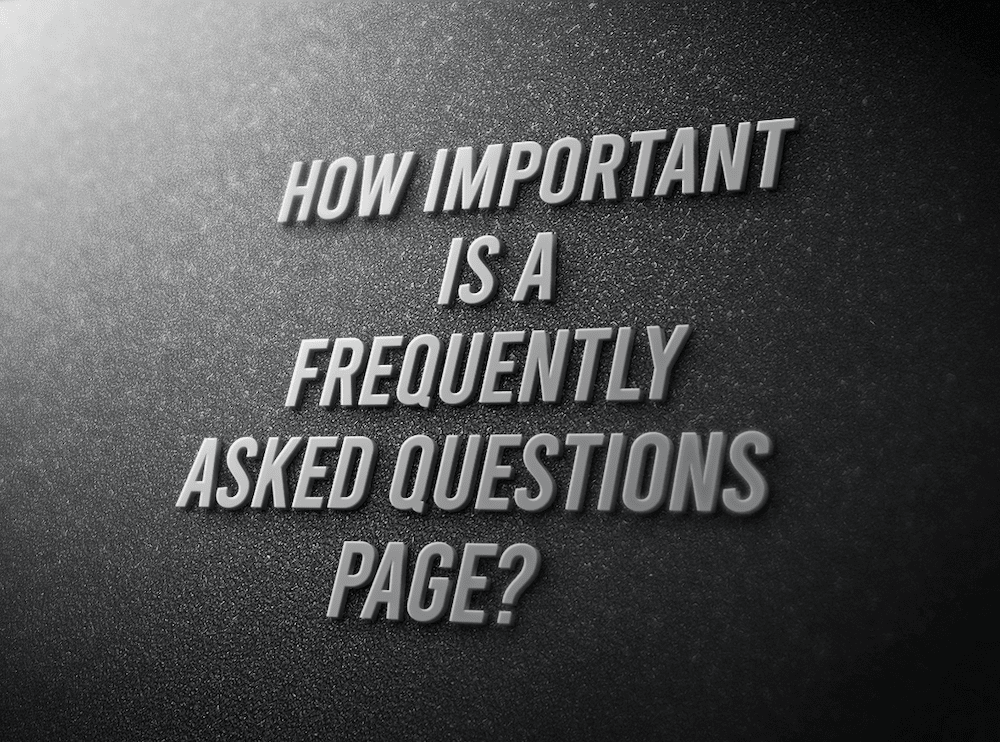 How Important Is A Frequently Asked Questions Page?
When building a website we start the process by asking our clients what web pages are essential. Receiving their feedback is very important to our process. Next, we will share our suggestions to add to the website making it fully functional. The main goal of a website is to share as much information about the client, their business and what they offer. One of our main focal points is to turn the online visitor into a client. Whether you are selling a product or providing a service our team is dedicated to converting them into a customer of yours. Let's breakdown the process of the first consultation between a business and a customer. First consultation often feel like an interview. A potential customer asks a series of questions and the business owns fields them and answers appropriately. Getting back to your website. How important is a frequently asked questions page?
Besides the home, about us, contact and services pages there are quite a few more webpages that can help engage an online visitor. Adding a Q & A page or better known as frequently asked questions page will definitely help.
How Important Is A Frequently Asked Questions Page?
1- Phrase Each Inquiry Into A Questions:
The next time you are in a consultation take note of the types of questions your customers are asking you. Overtime you might realize that most of your clients ask you the same questions just worded differently. Adding these questions to your frequently asked questions page can help point them in the right direction.
An example of a frequently asked question would be:
Question: How long have you been a Long Island web design company? 
2- Keep Adding Questions Over Time:
As time goes on you can always add more questions. Using blogs, press releases and social media marketing you can turn these questions into major business topics within your industry to gain more traffic and readers.
3- Allow Visitors To Ask Questions:
Implementing a section where customers can leave you questions to answer would be great! In this day in age having phone calls with customer is few and far between. Texting, social media messaging and email have become the main strain for communication. With ease your web design company can install a question contact form for your online visitors to ask you questions. You can now post these questions on your web page.
We hope you this article has helped!