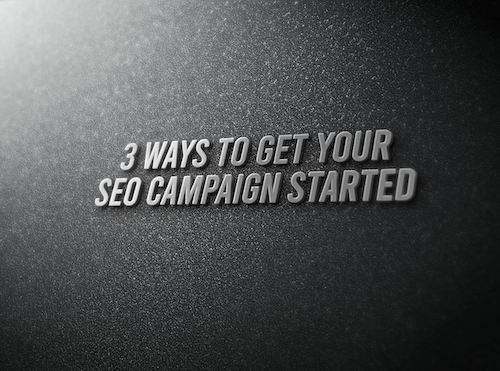 3 Ways To Get Your SEO Campaign Started
Starting an SEO campaign can be overwhelming in the beginning. There are so many facets that need to be addressed to insure a successful outcome. When you hire an SEO company they should develop an online marking business plan that is tailored for you. If you have decided to do it yourself here are 3 ways to get your SEO campaign started. SEO gives tremendous potential for growing your business. It also helps with your brand development. If you any tips our team is always here to help.
3 Ways To Get Your SEO Campaign Started.
1- Research Your Keywords:
Researching the keywords for you campaign is a major step in your campaign. You can do this several different ways to be effective. There are many keyword research tools that can measure search volume to help guide you. Checking your local and non local competitors is another way to gauge which keywords will work for your marketing plan.
2- Make Sure Your Website Is Ready:
Having your website ready for your search engine optimization campaign is very important. Website speed is vital for optimal results within the search engines. Optimizing images and videos can help make your website even faster. Below is a recent blog post that give tips on making your website SEO ready.
3- Set Goals (Hits, Conversions):
With any marketing and advertising plan you need to set goals. Set up analytic tracking on your website for you to gauge web traffic. We highly recommend Google Analytics which gives so many beneficial features. Knowing where your traffic comes from can help you to see what is working and what is not. This powerful software can show how long an online visitor has been on your website, the pages they are clicking on as well as their location. Setting goals will help the marketing process in more ways than one.
If you need our assistance, please feel free contact us.