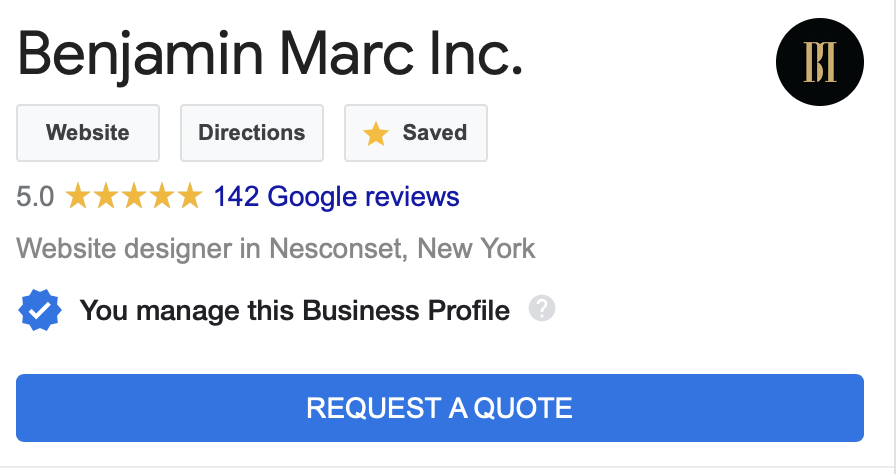 7 tips on setting up a Google My Business Page
Whether it is called, Google maps, Google Local or Google my business the one thing that matters is. You must have your business listed on it. One of the first steps to starting any business is to have a digital footprint. Creating a logo design, building a website and establishing an online presence. This article will take you through 7 tips on setting up a Google My Business Page.
1- Setting up the profile properly. In order to set up a profile you need to go to the official Google My Business Page. (https://www.google.com/business/). Once you sign up with your email address it will take you to a page to search or add your business information. This step is pretty simple.
2- Get verified. Next you will have to verify your google page with a postcard or a text message. Google is very diligent in the process of approving business listings so this step may take a few days to get verified.
3- Your profile. Now that you are verified, your profile must be filled out in its entirety. As an SEO company we create & manage business profiles for clients, but if you are doing this on your own make sure all sections are complete. Some of the most important sections are:
Business Name
Address
Phone
Email
Business Hours
Service Categories
4- Reviews. Getting reviews is one of the most important factors on your Google business page. You can read more about how to get more reviews below:
5 easy ways to get more Google reviews in 2020
In the article it shows how to share your review link inside your Google Business Page.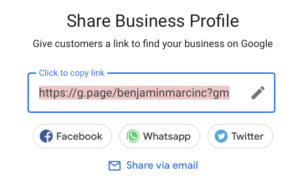 7 tips on setting up a Google My Business Page
5- Add a description. Adding an extensive description of your business is beneficial for many reasons. First, you can explain why your business is unique and how potential customers should use you. Next, it gives the ability to add keyword phrases that people search in Google to find what they are looking for. For instance. Benjamin Marc is a full service digital marketing agency. Our description would start off like this:
Long Island web design company, Benjamin Marc was founded in 2005 and specializes in a multitude of digital services.
6- Post frequent updates. Google added this great feature a few years ago and we use it often. This feature (image below) allows you to post an update, add an event, product or update for your business. The cool feature is displayed when you or others google your business.

7- Post photos. Everyone loves photos. Especially if someone is looking to hire you. In the photo section of the control panel you have the ability to add videos, interior and exterior shots of the business.
There are several other amazing features of Google Business once you have been approved. If you have questions feel free to contact us.