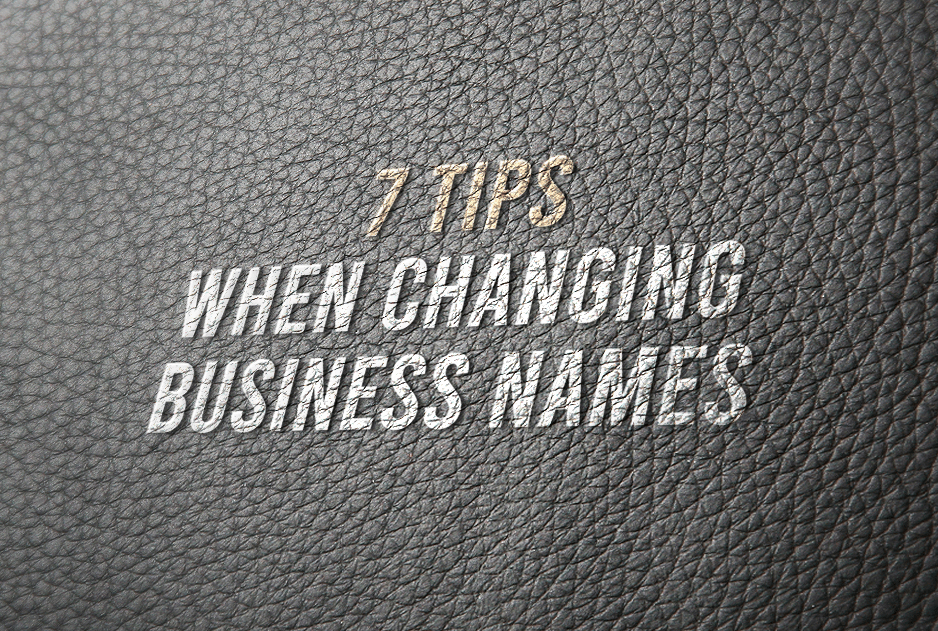 7 Tips When Changing Business Names
Changing a business name can be a stressful time. In the process important aspects can be forgotten. In this article we will give 7 tips when changing business names to help you along. Some of these tips can be permanent so please consult with your team beforehand. These tips can also be applied when you are acquiring another company.
7 Tips When Changing Business Names
1- Domain Name:
Prior to changing your business name you will want to do a domain name search. A very simple step to see if the domain name is taken. Go to a reputable domain name registrar and do a search. Once you see that your desired name is available you can purchase it. One final step before purchasing it would be to do a search engine check. I suggest taking the domain name and searching it in all major search engines. Someone could have owned that domain name previously and you want to make sure of it's reputation.
2- Social Media:
As we know social media has become one of the mainstream verticals for online marketing. When changing business names search for your name on all social media platforms. Similar to the domain name search you want to be sure your new name is not taken or has been used before. A social media marketing company can assist you in doing this to make sure you're covered.
3- Change Of Domain Address:
Once you secure your domain name your next steps might be hiring a web design company to build you a website. They might suggest a domain name change if address if the circumstances call for it. Depending on the situation of your company a change of address might not be an option. If you are completely abandoning your old business name, website address and name but you still want to keep your reputation then a change of domain address might be suitable for you. Again, this is a permanent action so be advised to consult with professionals prior to taking this step.
Please standby for the continuation of 7 tips when changing business names.
.