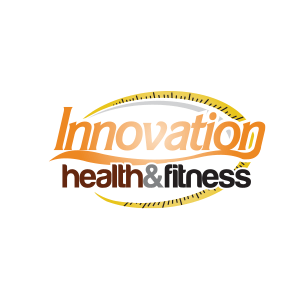 Design a Fitness Logo
Innovation Health & Fitness hires Benjamin Marc to design a fitness logo.
---
Innovation Health and Fitness and Benjamin Marc, team up to design a fitness logo that will represent the company. The logo design team choose the colors orange, black, yellow, dark red and grey. The font selected is fun while remaining professional. Adding a tape measurement wrapped around the text, will appeal to customers who are looking to lose weight. Benjamin Marc knows how important branding is and this fitness logo will help customers identify with Innovation Health and Fitness
Owner, Josephine's passion for health and fitness, was the inspiration behind Innovation Health and Fitness. As an experienced personal trainer, athletic, life coach and nutritional specialist, she wanted to help people make positive changes. Innovation Weight Loss and Fitness offers personal training and fitness in their own studio, which provides clients with an environment of security and privacy. Clients can sign with for Innovation Weight Loss and Fitness 17-week weight-loss program. Innovation Weight Loss and Fitness is a great way to help you achieve your goals. Benjamin Marc built a full e-commerce web design for Innovation with their products.
Benjamin Marc & Josephine have worked on several projects since 2011, including their new web design. Benjamin Marc's, web site design team created a site that is user friendly and showcases Innovations results. Adding a blog section to the website helps to  keep customers informed as well as bring new traffic to the site. It is important to provide content to the site that explains the services offered and easy to read.
Benjamin Marc is proud to have worked with Josephine on creating her vision for Innovation Health and Fitness.