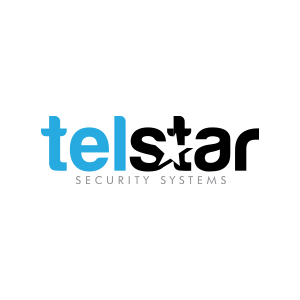 Creating a home audio logo
Benjamin Marc proves its supreme design skill by creating a home audio logo for Telestar Security Systems.
---
Based on Long Island, Telestar Security System is a residential and commercial audio/visual company. Specializing in theatre installations and sound systems. Their team of experts makes them well known for designing and installing high-end systems. Telestar offers lighting and shade control, security monitoring, surveillance and networking for residential and commercial customers. Founded in 1970, this family-owned-and-operated company is dedicated to being a leader in the industry. Priding themselves on providing nothing short of great quality work.
Long Island Logo design agency, Benjamin Marc sets the bar for creating a home audio logo. Together, Benjamin Marc and Telestar choose two simply colors of blue and black for this logo.  These colors offer a contrast that would draw a potential customers eyes to it. The design team added a star in between the letters to show the top of the line service you will receive from Telestar.  Choosing a lower case font makes the logo clean and sleek. The finished logo is exactly what the owners of Telestar had envision and appealing to both residential and commercial customers.
Benjamin Marc knows a company's logo is the first impression in the digital and print world. It is important that the logo can be applied to all areas. Benjamin Marc spends time with their clients to ensure that their logos are exactly what the clients envision. A logo is the foundation of branding, many clients go on to have Benjamin Marc create their websites, printing products, apparel and SEO services.