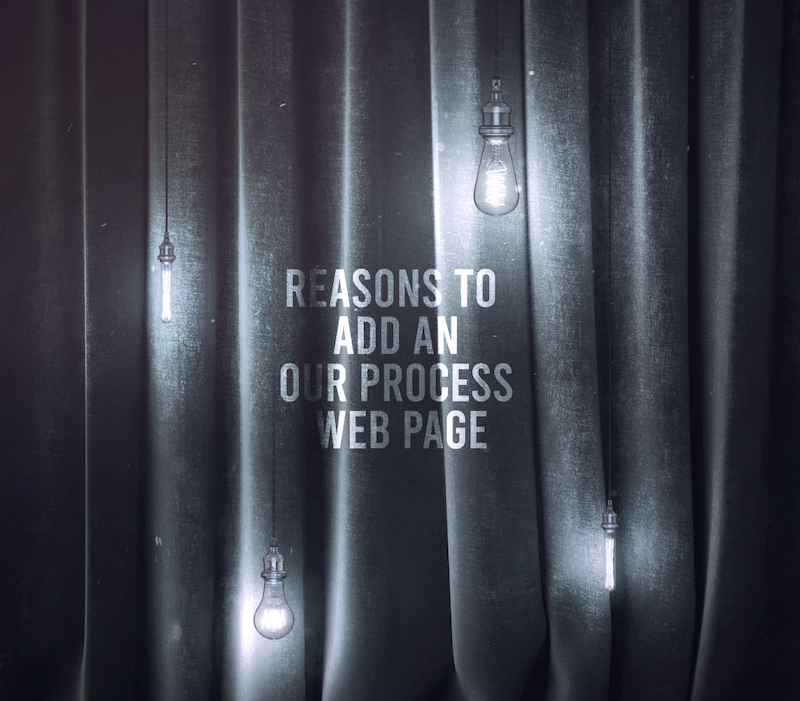 Reasons To Add An Our Process Web Page
Building a website can be overwhelming for some. As a web design agency our goal is to ease clients minds by building a great website and making suggestions that can grow their business. The standard basic webpages are vital for all businesses. They help guide online visitors in getting to know more about you and your company. They usually are the home, about us, contact us & blog pages. In this article we give reasons to add an our process web page. We feel this web page can help develop a business relationship prior to even speaking with the client.
Reasons To Add An Our Process Web Page
1- Answers Questions:
Having an our process page can answer some questions your online visitors might have. Without even having a consultation with a client they can receive answers to some of their concerns. On your "Our Process" webpage be sure to add some frequently asked questions for even more guidance. We recently wrote a blog about How Important Is A Frequently Asked Questions Page is. Please read it and apply it to your website.
2- Lets Clients Know What They Are Receiving:
At the end of the day clients really want to know the services they are receiving when they hire you. Explaining your process in-depth will outline a gamelan for both you and your client. Following guidelines and protocols while building a website, performing search engine optimization or any service shows structure and balance.
3- Organization:
Being organized when it comes to your business is very important. The our process page shows that your organized and keep tasks in line. Once a company hires you they expect results. In most consultations you will be asked a series of questions and be expected to answer accordingly. In your next business meeting take note of all the questions you were asked and how you answered them. List these on your frequently asked questions page or your our process page.
We hope you enjoyed reading reasons to add an our process web page.