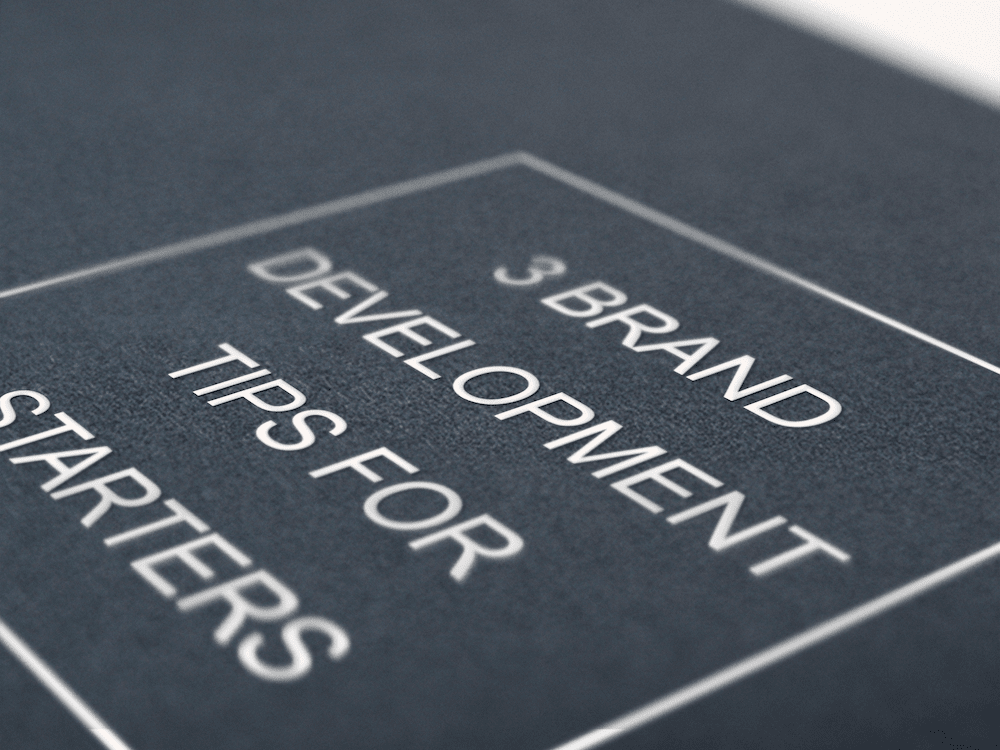 3 Brand Development Tips For Starters
Developing a brand is a continuing effort for a businesses. Over time businesses can evolve if you are constantly putting the work in. As an SEO company we focus on the digital growth as well as the online marketing strategy. In our opinion they go hand in hand. If you focus on branding your company it can help you in the search engines. And if you focus on search engine optimization it can help your company brand. The great thing about developing you business brand is that there are several ways to do it. Your brand can consist of logos, photos, videos, people, content etc. We sometimes don't realize it but some companies brand several aspects of their business in order to stay versatile. But, 🤔 if you are just starting off, start little by little. Here are 3 brand development tips for starters.
3 Brand Development Tips For Starters
1- Create A Logo
Probably the first thing you should do and one of the most important is to create a logo design. Your logo is one of your main identities. It sets you apart. Businesses, movies, athletes and musicians are creating their own signature logo designs to stand out. There are so many uses for a logo that can help build your brand. In a recent blog post we talked about the many uses for a logo, check it out.
2- Buy A Domain Name
Once you have secured a business name one of the next steps should be to buy a domain name. Sometimes prior to registering a business with the state you reside in you should do a simple domain name search. As a web design agency we often hear clients say "I registered my business but someone owns my domain name". Just because you register a business name that doesn't mean you own that particular domain name. You can consult with a trademark attorney more on this matter but our suggestions would be to do domain name research prior to registering a business. If the domain name is a available you can buy it.
3- Secure All Social Media Handles
Another great move to make would be to secure all your social media handles. All this means is to create profiles for the social media platforms you are looking to partake in. As mentioned before you can do the research prior to registering your business to see how your business name has been utilized. Once confirmed secure all profile names.
We hope you enjoyed reading 3 brand development tips for starters.