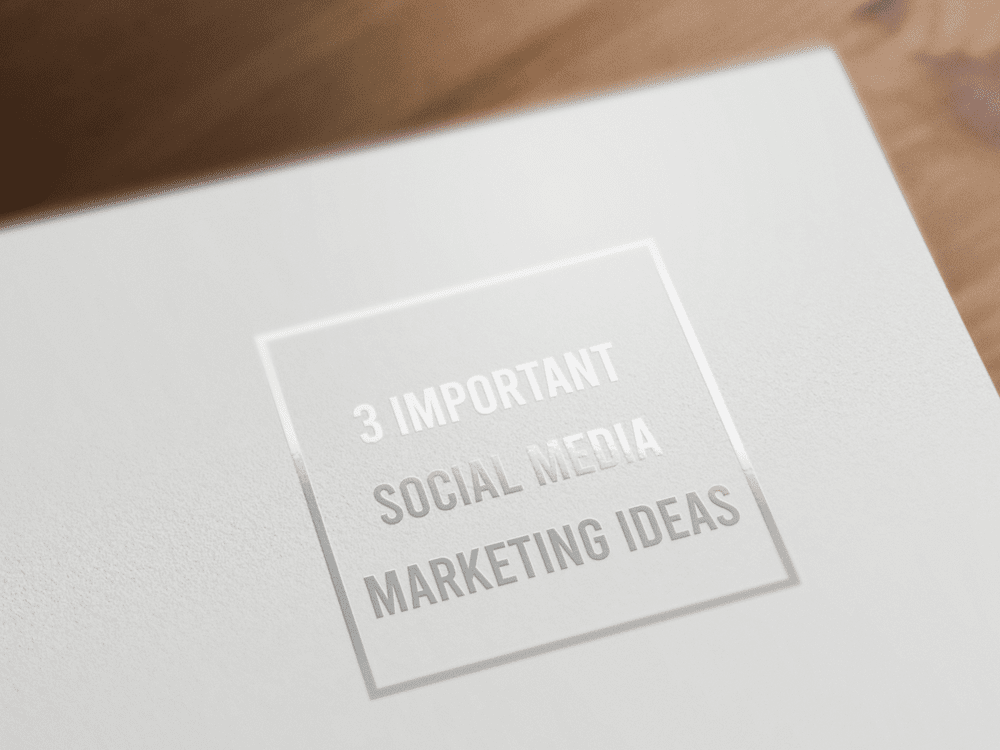 3 Important Social Media Marketing Ideas
Social media has become one of the mainstream ways to market a business. There are so many valuable social media platforms that you can post interesting materials regarding your company. Whether it is videos, photos, livestream or events there is so much social media has to offer. As a social media marketing company we feel that each platform serves a different purpose when beginning a campaign. Most platforms offer the ability to post your content absolutely free. They also offer a sponsored section where you can pay to have your post publicized. Social Media has tremendous benefits that can help your company brand. Here are 3 important social media marketing ideas to help you along.
3 Important Social Media Marketing Ideas
1- Post Regularly:
Posting to your social media platforms regularly is highly suggested. Growing your brand and audience is one of the overall goals and that only happens when you increase your posting frequency. Most of the major social media influencers post up to 3 times per day. The number of times you post is completely up to you, if you feel like something is worthy to share, then post it!.
2 -Know Your Audience:
Depending on what industry you are in will determine your audience. If you are a web designer or a SEO company you might attract people that have interest in these categories. Try to post content that is within your industry to keep your audience interested. Having a consistent following is what helps develop your brand as you gain followers.
3- Interact With Your Followers:
Once you start receiving more followers try to interact with them. Follow them back, comment on their posts, join groups. These are a few tips to draw more attention to your profiles. Be sure to link your social media channels to your website.
We hope you enjoyed reading 3 important social media marketing ideas. If you have any questions please contact us.