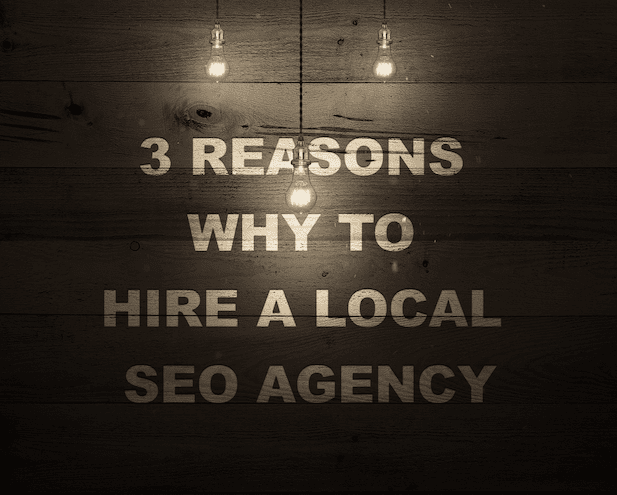 3 Reasons Why To Hire A Local SEO Agency
When beginning an SEO campaign there are several factors that one must consider. To do this properly it takes planning, research and development. Search engine optimization can be a very powerful and effective marketing strategy if performed correctly. Search engines are constantly evolving to give a better user experience to visitors. Following the guidelines when building your website is a key factor. For your seo campaign to excel the first step is to build a website that is fast, optimized and up to date with the latest technology. In a recent blog post we talked about getting your website prepared for SEO. When hiring an SEO company does their location matter?🤔 The answer is no, well maybe🙄. In our opinion we think location matters. Here are 3 reasons why to hire a local SEO agency.
3 Reasons Why To Hire A Local SEO Agency
1- They Know The Area. Bering familiar with a local area can play a vital role when optimizing for specific towns. Some of our clients choose to market their businesses locally in order to thrive in their community. What is the difference between local vs. non local? 🤓
If a client is looking to dominate a certain town in their community their keyword selection might look like this.
If they are looking for a more broad approach a search might go like this.
Finally if you client is looking for a non local search campaign their keyword selection would be like this:
The difference is just adding a location. In closing if you are going to set up a local marketing strategy having an agency that knows your area could help.
2- Meeting In Person. Since COVID it seems like meeting in person has come to an end. Hopefully soon that will all change. Sitting down with the person you are going to hire is still very effective. Having strategy meetings always seem to inspire new ideas, methods and keeps everyone on track. Yes, there are several video-telephony softwares out there to do a tele conference but personal interaction still matters.
3- Cross Local Promotions. Working with companies in your local community says a lot these days. Coming together to promote each others businesses help spread new fast. Doing any type cross promotions between you and your marketing agency can do wonders.
We hope you enjoyed reading 3 reasons why to hire a local SEO agency!