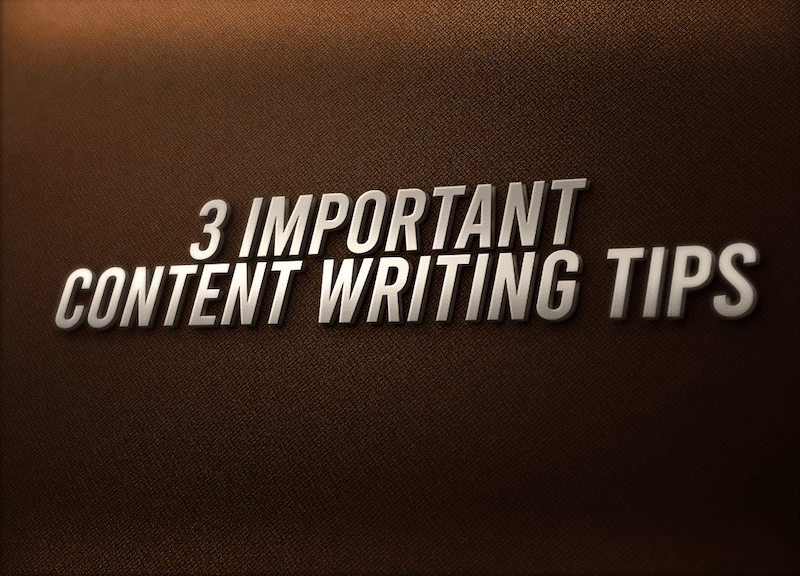 3 Important Content Writing Tips
Keeping your readers engaged with the content on your website is very important. Content can be videos, photos, text, and much more. In this article we will give 3 important content writing tips. As an SEO company we analyze data constantly. While using analytical software the data shows how many webpages visitors will go to once they arrive at a website. Our clients that have a lot of engaging content have visitors clicking through to several pages on their website.
The clients that don't have a lot of content will have visitors that reach the homepage and sometimes click off the website. This doesn't mean that clients that don't have a lot of content won't receive business or visitors. This simply means that engaging content can keep your visitors on your website for a longer duration. In order to have great content you can go about it a few different ways.
3 Important Content Writing Tips
1- Plagiarism:
If you decide to hire a copy writer or content writing service there are many benefits. With busy schedules or just not having the a ability to write content these services can be utilized greatly for your business. There are a lot of highly reputable content writing services online to choose from. Be sure to check the content for plagiarism. Sometimes a writer will reference or take too much information from another website without consent or permission. Cross reference the content with a plagiarism checker just to be sure.
2- Spelling & Grammar:
Misspelled words or problems with your grammar can result in search engine penalization as well as turned off readers. If you provide products or services and there are mistakes within your content it can give off negative signals to readers.
3- Links:
Adding content to your website can help you grow your website. Linking to new web pages within your website keep readers and search engines coming back. The more content you provide the more links you can include to new videos, photos, content and more.
We hope you enjoyed reading 3 important content writing tips.